Popemobile In Africa: Pope Francis To Ride In Open-Topped Vehicle Without Bulletproof Vest Amid Security Concerns In Kenya, Uganda, Central African Republic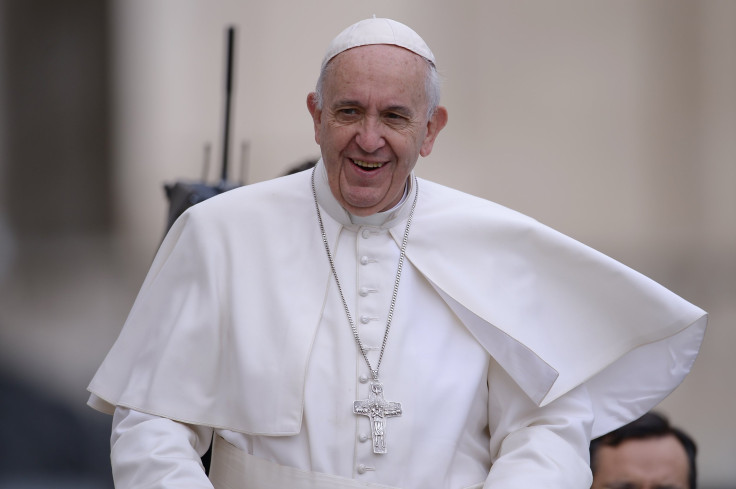 Despite security concerns, Pope Francis does not plan to wear a bulletproof vest or travel in an armored vehicle during his six-day, three-nation tour of Africa. In fact, the 78-year-old pontiff will ride in an open-topped popemobile while visiting Kenya, Uganda and Central African Republic, the Vatican said.
The gravest security risk of the Holy See's trip to Africa, which starts Wednesday, may be war-torn Central African Republic, where mainly Muslim rebel fighters overthrew the government in March 2013, sparking revenge attacks by Christian militias that are still ongoing. The conflict has forced about 400,000 people to flee their homes and another 460,000 to seek shelter in neighboring countries, according to the United Nations refugee agency. Francis has insisted he won't alter his trip, despite the bloody clashes. The head of the Vatican's security detail is in Central African Republic, making a final assessment of the situation.
"The pope wants to go to the Central African Republic. The plan continues to be to go to the Central African Republic. We are all working in that direction. And, like any wise person would do, we are monitoring the situation," Vatican spokesman Rev. Father Lombardi told the Catholic Herald in London. "As things stand now, we plan to go to Central Africa."
When asked about reports that Francis would wear a bulletproof vest or use a shield on the popemobile during his visit to Central African Republic, Lombardi told the Wall Street Journal: "I have not heard that and I don't believe it." Still, he said the recent terrorist attacks in Paris and Mali have "generated worries and greater concerns" about security.
France currently has 900 soldiers in Central African Republic, supporting the U.N. mission, which has 11,000 soldiers in total. French military forces in the country have reportedly advised the Vatican against the pope's trip, saying they cannot guarantee his safety. Meanwhile, Christian and Muslim leaders in the country have called for a ceasefire before Francis arrives for a two-day visit on Sunday, according to Bloomberg.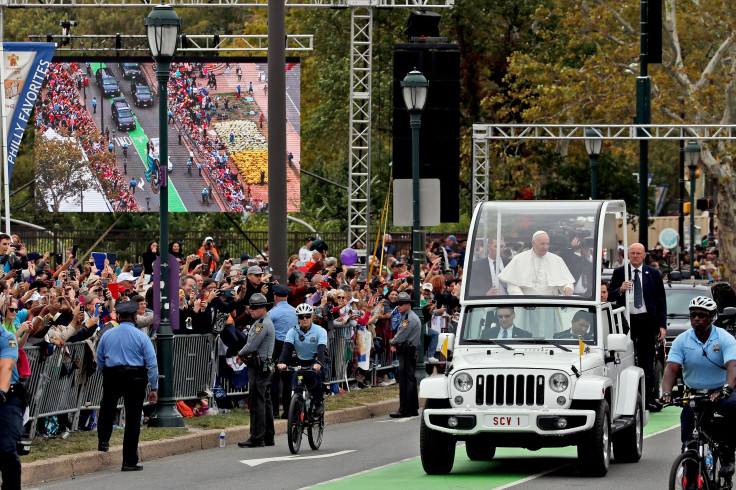 Francis used custom popemobiles, specially outfitted Jeep Wranglers, during his visit to the United States in September. But these cars didn't have all the bells and whistles adorning past popemobiles or vehicles of other international leaders. The Wranglers were in stark contrast to the Mercedes favored by his predecessor, Pope Benedict XVI, whose popemobiles were encased in bulletproof glass.
"It hurts me when I see a priest or nun with the latest model car; you can't do this," Francis said, as quoted by Reuters. "A car is necessary to a lot of work, but please, choose a more humble one. If you like the fancy one, just think about how many children are dying of hunger in the world."
Francis might not ride in a fancy, bulletproof popemobile, but there will be a significant number of security forces on the ground in Africa during his three-nation tour. Authorities plan to deploy around 10,000 police in the capital cities of Kenya and Uganda during the papal trip, which will include open-air masses and a visit to a slum.
"All the arrangements are in place," Kenyan police chief Joseph Boinett told AFP news agency Tuesday.
Both Kenya and Uganda have been targets for al-Shabab because the two countries have deployed troops against the terrorist group in Somalia. The al Qaeda affiliate launched an attack on a Kenyan university in April, leaving 148 people dead, as well as a Kenyan mall in 2013, killing 67 people. The al-Shabab militants released a video earlier this month claiming to show a Ugandan soldier they captured during an attack on a Ugandan military base in Somalia.
© Copyright IBTimes 2023. All rights reserved.