Pregnant Russian Tourist Gives Birth In Red Sea, Photos Go Viral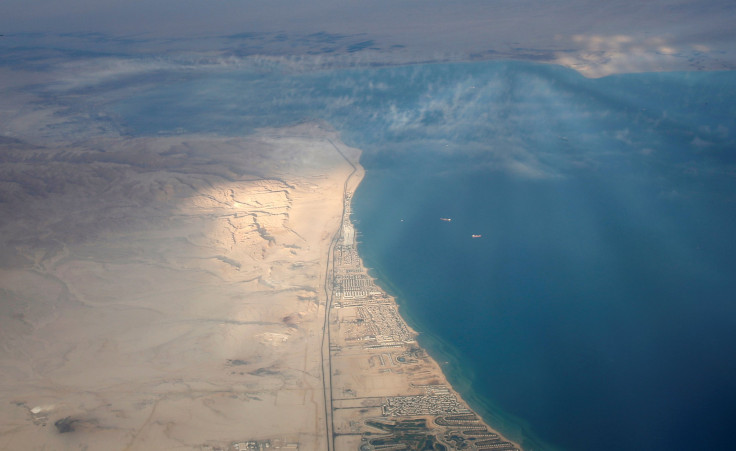 Incredible photos capturing the moment a pregnant tourist gave birth to her baby in the Red Sea close to the resort town of Dahab, Egypt, have gone viral. The photos taken by Mohamed Elsaid from a balcony of a hotel he owns shows the woman, her husband and a doctor.
The pictures, which were shared on Facebook on Saturday, show the doctor who specializes in water births along with the baby's dad carrying the newborn out of the water. Some images also show the baby with its umbilical cord still attached and its placenta in a plastic container.
Mohamed's niece Hadia Honsy El Said posted the images on social media, writing: "The mother came out of the sea after giving birth and it was nothing."
The mother, believed to be a Russian tourist, had the birth planned as she was accompanied by a doctor, Daily Mail reported, adding that before going into labor, the mother had gone for a swim. At the time of giving birth, the mother was wearing just a bikini. The baby's name and gender remains unclear, but some reports said this was the woman's second child.
Social media users praised the woman for her apparent "beauty" and "easiness" during the baby's water birth.
One social media user also wrote: "The sea was really red that day!"
According to the American Pregnancy Association, the theory behind water birth is that since the baby has already been in the amniotic fluid sac for nine months, birthing in a similar environment could be less stressful for the baby as well as the mother. Though water births have become really popular these days, the recent incident of giving birth in the Red Sea was definitely a rare moment.
However, there are some situations which are not ideal for water births, according to American Pregnancy Association.
1. If the mother has Herpes.
2. If the baby is breech.
3. If excessive bleeding or maternal infection has been diagnosed.
4. If the mother is pregnant with twins.
5. If preterm labor is expected.
6. If there is severe meconium.
7. If the mother has toxemia or preeclampsia.
© Copyright IBTimes 2023. All rights reserved.