Pregnant Woman Found Dead With Unborn Child In Abandoned Truck Crammed With 64 Migrants
KEY POINTS
The pregnant woman was on an overheated freight truck abandoned in northern Mexico
64 migrants were crammed together in temperatures that climbed up to 100 degrees
14 of the migrants on the truck were hospitalized due to severe dehydration
A pregnant woman and her unborn child lost their lives after being abandoned with dozens of other migrants in an overheated freight truck in northern Mexico, authorities said.
Officials said the migrants were all crammed together in a single freight container, and 14 of them had to be taken to the hospital after the truck was spotted Saturday.
The truck was found with 64 migrants from Nicaragua, Honduras, Guatemala and Cuba, immigration officials said Sunday. Six children were also present in the abandoned truck.
The temperature in the truck reportedly climbed up to about 100 degrees (40 Celsius), according to AP News. Most of the 14 migrants taken to the hospital were admitted due to severe dehydration.
The pregnant woman who lost her life and the fetus in the incident was from Nicaragua.
Authorities believe there might have been more migrants that were squeezed together into the single vehicle. However, officials noted that some of them may have fled from the scene before officials found the truck in the northern border state of Coahuila, according to the National Immigration Institute.
The immigration agency said it "condemns the fact that 'guides' and traffickers profit from and endanger the lives of migrants," as quoted by ABC News. The migrants found in the truck would be granted humanitarian visas, the agency also said.
Mexico often grants humanitarian visas to migrants that are believed to be victims of a crime.
In an unrelated incident reported in 2021, Border Patrol agents discovered 20 undocumented immigrants jammed together in a trailer at a Texas checkpoint. The migrants were packed together underneath the truck's bed, which had tarps and bags placed on top.
Chief Patrol Agent Austin Skero of the Del Rio Sector said on social media that an inspection of the vehicle led to agents finding 18 adults, a 15-year-old teenager and a 10-year-old child trapped together under the trailer's floorboards. The concealed passengers were found after a police dog alerted agents at the scene. Photos posted by Chief Patrol Agent Jason D. Owens showed the undocumented immigrants lying together in the confined space with barely any room to move.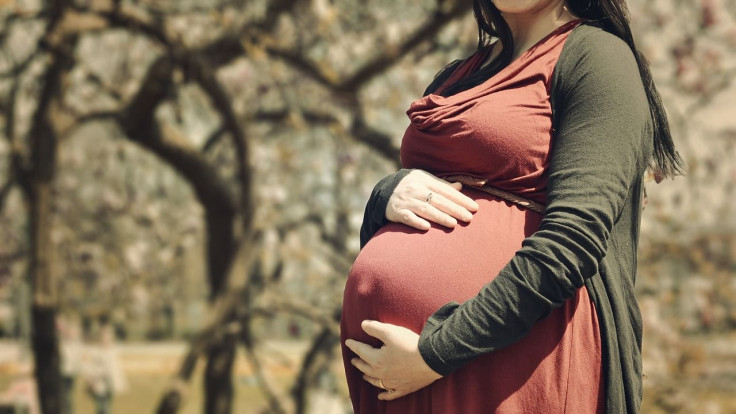 © Copyright IBTimes 2023. All rights reserved.