Premier League Rumors: Camavinga Got Skills To Crack Real Madrid
KEY POINTS
Camavinga targeted by Real Madrid
Rennes coach believes he should hold off plans for one more year
Camavinga needs to develop skills more
Though football season is at a grinding halt, speculations on new and young players invading the league have grown rampant the past weeks. The new name in the mix is Eduardo Camavinga of Rennes. And while his coach Julien Stephan dreads the idea, he admits that losing the 17-year-old to big teams moving forward is a certainty.
Camavinga is one of those players and Stephan believes the midfielder has the tools to reach the highest level. And one team closely linked to the French footballer is Real Madrid. However, Stephan believes that Camavinga should delay any plans he has for now and hone his skills some more.
Camavinga has established himself as one of the rising young stars in Europe. He had a breakout season at Roazhon Park, appearing in 36 matches where he contributed one goal and two assists. That performance alone has caught the attention of several teams and he could be one of the targets in the next transfer window.
Zinedine Zidane hinted that Camavinga is on his target list although the primary goal is to sign Paul Pogba. Should it reach that point, Stephan may end up powerless on what the 17-year-old decides. However, he remains firm on his belief that Camavinga may want to focus on developing his all-around game first before stepping up to the big league.
"I always give him the advice to stay one more season at Rennes because it is his training club," the 39-year-old said to AS. "After a good season, that quality leap must always be confirmed and it would be easier for him to do it here.
With football action on hold, Camavinga could use the time to digest what his coach is advising before deciding on making the jump. He is still young and foregoing a year may not be that big of a deal. The money on the table is tempting but Camavinga needs to think long-term. A first-time deal could be rewarding but continuity is questionable.
As for Zidane, he too has his work cut out. His second coming to Real has drawn criticism, most believe he has fallen short of expectations. He continues to retool and find the right talent - a mix of veterans and young talent. Camavinga would make sense but adding someone who may need to work more on his game could likewise force him to backpedal.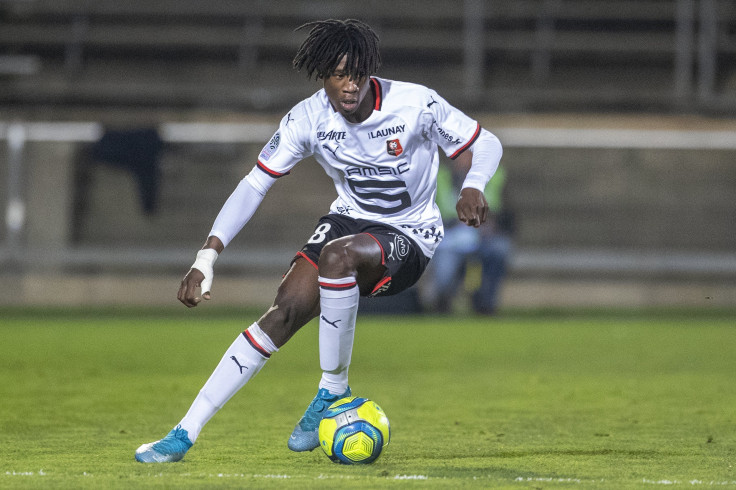 © Copyright IBTimes 2023. All rights reserved.