Premier League Rumors: Chelsea Belgian Prospect Off The Table
KEY POINTS
Mertens is signing a new deal with Napoli
Chelsea is hardly affected by the Werner signing
The Belgian will be locked up until 2022
Despite interest from several teams, Dries Mertens appears to be staying at S.S.C. Napoli. Despite the initial belief that the 33-year-old may be on his way out, the Belgian football player is reportedly set to sign a new deal soon. This comes not long after he and Napoli management had reportedly reached a "total agreement" that would keep him in the team until 2022.
Mertens is due to receive $4.52 million in the next two seasons. He is expected to get an additional $2.82 million once he signs the new deal. To date, Mertens has 12 goals in 29 games. The Belgian is just one goal away from becoming Napoli's all-time leading scorer, Sports Italia reported. He has spent seven seasons at Stadio San Paolo since joining in 2013 for roughly $10 million from PSV Eindhoven. In total, he has scored 121 times in 309 matches.
With this development, Chelsea may have been served a big blow. Frank Lampard was banking on Mertens to add more experience to the Blues. There was the growing belief that the 33-year-old would be moving to Stamford Bridge in the summer. The possibility of seeing that happen then grew even bigger when Mertens indicated an interest in joining Chelsea in January.
Regardless, Lampard will not end up with nothing. As most may have heard by now, Timo Werner has reportedly agreed to go to Stamford Bridge after sealing a $66.79 million deal. This means the German striker will be paid roughly $11 million per season. Other than that, Werner's arrival should provide the Blues some much-needed boost offensively.
The move spurned any hopes of Liverpool adding Werner to its end. But between Chelsea and The Reds, there is no question that the German can gain more exposure and mileage with the Blues. Liverpool is loaded on the offensive front, meaning Jurgen Klopp would have to alter plays or demote someone from the starting lineup.
At Chelsea, Werner has fewer worries, with the Blues needing more firepower upfront. Also, the 24-year-old is expected to give Tammy Abraham a challenge, which could work out well for the Blues. Other players who are sure of returning are Willy Caballero and Olivier Giroud. Willian has yet to sign a new deal but is likely to agree to a short-term deal soon.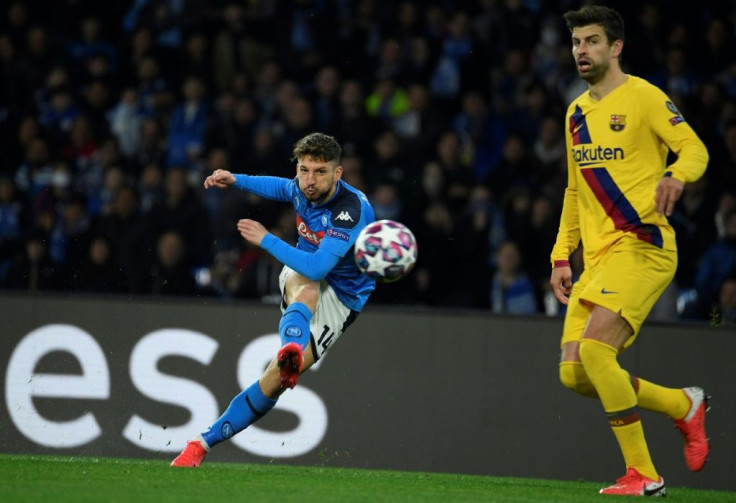 © Copyright IBTimes 2023. All rights reserved.