Premier League Rumors: Red Devils Falling Short In Bellingham Pursuit, Dortmund Ahead
KEY POINTS
United no longer leading Bellingham race
United needs to cough up more money to get Bellingham
Dortmund now leads race for Bellingham
Just like most teams bent on infusing youth, Manchester United has its eyes set on Jude Bellingham. There is no question that the 16-year-old midfielder is an investment for the future. While that is understandable, it remains that United is not the only one after the English football player. There are teams interested in getting him as well, meaning it may all boil down to what the Red Devils are offering.
In March, it appeared Ole Gunnar Solskjaer had gotten the upper hand. United invited Bellingham and his family at the Carrington training base and the youngster was simply blown away. Aside from facing Solskjaer for the first time, Bellingham also got the chance to meet Sir Alex Fergusson. Without a doubt, the teenager got overwhelmed and most believed this gave them a slight advantage.
Unfortunately, money remains the main influence to get Bellingham to sign on the dotted line. And based on the latest reports from ESPN, United is now lagging in the race for Bellingham's services. A reason for this is that they reportedly want to pay the transfer fee of the teen sensation in installments as well as long-term performance-related bonuses.
Birmingham is reportedly ready to deal with Bellingham for roughly $63 million. But if United wants to be the frontrunners once more, they may need to offer something bigger to secure the young midfielder's signature. Considering there are other teams like Borussia Dortmund and Chelsea interested in Bellingham, upping the offer may be the only leverage that the Red Devils can get if they are determined to secure the teenager's services. Between the two, Dortmund is allegedly now the frontrunner to get the teenage sensation.
United made an offer to Birmingham back in January for Bellingham but was turned down. Regardless, that has not soured interest on the part of the Red Devils. But with teams now stepping up, Solskjaer may have to find ways to raise funds to push United at the front once more.
As mentioned in a previous report, it appears United is done pursuing top stars. However, it was not mentioned if young talents were also part of that plan. After securing Odion Ighalo, Solskjaer felt they had enough resources for the remainder of this season. Jadon Sancho is a big-name target, raising questions on whether Old Trafford still has enough budget left to go after Bellingham by the next transfer window.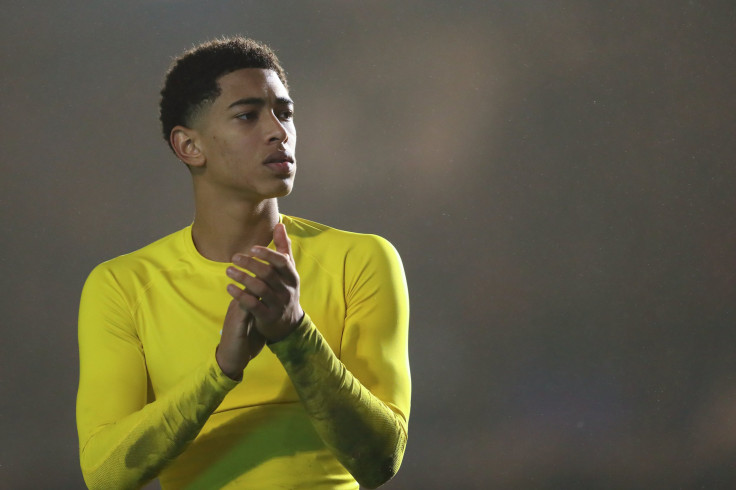 © Copyright IBTimes 2023. All rights reserved.