Premier League Rumors: Coronavirus Break Gives Kane Chance To Return
KEY POINTS
Kane benefits from COVID-19 lull
Kane could return in time for Tottenham this season
Kane doing well rehabbing from injury
Harry Kane has been out since January after suffering a hamstring injury at Southhampton. The 26-year-old striker underwent surgery and the forced lull brought about by the coronavirus outbreak has inadvertently worked to his favor.
As of this writing, the only thing known on Premier League action is that no games will be played until Apr. 30. But at the rate that the COVID-19 virus is spreading, there is a likely chance that football action will be out longer than expected. And as mentioned in a previous post, the Premier League, EFL and FA are committed to finishing this season before starting a new one. If that is the case, Kane could heal in time and help the Spurs once football action resumes.
"I'm good. From a rehab point of view and personal point of view, I'm doing really well. I'm at a good stage now and just working hard, doing a lot of recovery, a lot of rehab and just waiting to see what happens to the season," Kane said via the club's official website.
If that is the case, the Spurs will get a big boost if Kane can return once football play resumes. Tottenham is sorely lacking in attacking options, something that led to the team getting booted out of the FA Cup and the Champions League.
A potential Kane return would be a big sigh of relief for Jose Mourinho who found himself looking for alternatives after several strikers who stepped up fell prey to the injury bug. Son Heung-Min broke his arm and Steven Bergwijn went down with an ankle injury. Ironically, Bergwijn could also benefit from the break, revealing in another post that he is making progress and is now able to walk despite support still coming from a leg boot.
Kane was doing well before suffering the injury, already scoring 17 goals. With the Spurs falling to eighth in the table, a returning Captain Kane could help them gain lost ground. Right now, Tottenham is four points behind Manchester United, curiously a team reportedly interested in plucking him away from the Spurs.
Seeing how Kane is happily playing for Tottenham, all transfer talk involving the English footballer remains nothing but rumors. Aside from Man Utd, Juventus is another team allegedly interested in getting the 26-year-old to their fold.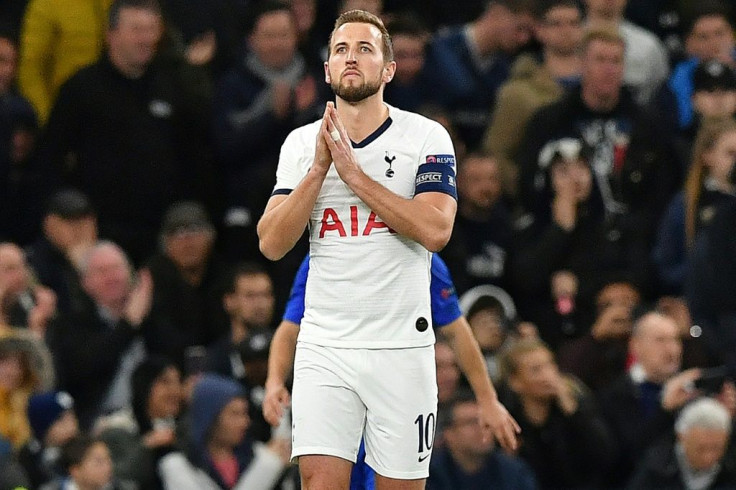 © Copyright IBTimes 2023. All rights reserved.