Premier League Rumors: The Eagles Courtship Of Ferguson Could Be Sweeter The Second Time
KEY POINTS
Nathan Ferguson won't renew contract with West Brom
Crystal Palace likely to renew interest in Ferguson
Ferguson medical likely to be checked anew by Crystal Palace
Crystal Palace FC almost got their hands on 19-year-old Nathan Ferguson during the winter transfer window. Unfortunately, medical-related issues stood in the way and snuffed all that. Now, it appears The Eagles are going to get a second chance at the English defender following reports that Ferguson plans to take his act elsewhere.
Ferguson has thumbed down a new deal that would have kept him at West Brom, an opportunity that Crystal Palace is likely to take advantage of. According to the club's official website, West Brom sporting and technical director Luke Dowling revealed how they made a lucrative offer to the 19-year-old but went for naught. He admits that they are disappointed but respects the decision of Ferguson. The English defender has appeared in 21 games for West Brom so far this season and only has days left in his current pact. His contract expires on June 30.
"It's a disappointment for everyone here but it is the player's prerogative," Dowling said.
So far, only Crystal Palace has been linked as a potential destination for Ferguson. Back in January, The Glaziers were close to sealing a $12 million deal for the 19-year-old's services. Unfortunately, a knee issue was discovered during his medical and it required surgery. The deal was called off thereafter.
For West Brom, there were some positive developments on their end. Chris Brunt and Gareth Barry have agreed to deals which would keep them until the end of the season at West Bromwich Albion Football Club. According to BBC, the two veterans have agreed to deals alongside two other veterans. Lee Peltier and Jonathan Bond had similar agreements. The contract of the four players was also set to expire at the end of June.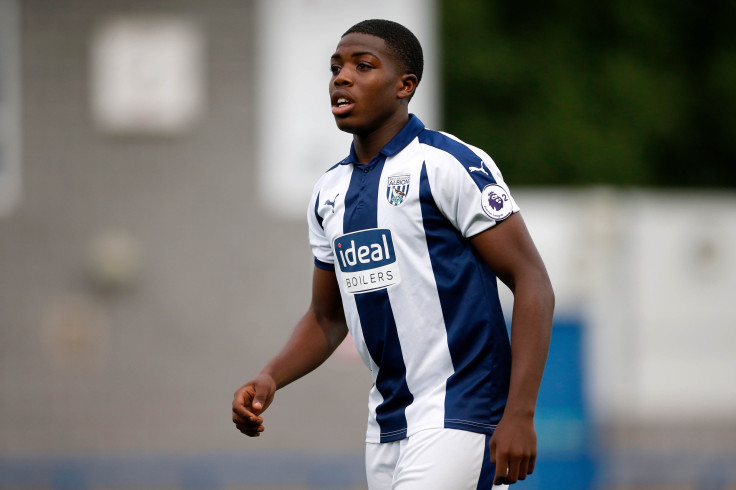 Crystal Palace boss Roy Hodgson confirmed in a report from the Evening Standard that Ferguson is still very much on their radar. The 19-year-old is one of several players that the club is looking at to further bolster their club.
"Those that will come in and make our squad stronger and help out the very good XI we have at the moment. Nathan has great potential and has the sort of qualities that we are looking for and that is why we tried to sign him," Hodgson said.
© Copyright IBTimes 2023. All rights reserved.