Premier League Rumors: Former Hotspur Out To Prove He Is No Black Sheep
KEY POINTS
Eriksen wants to win trophies with Inter Milan
Eriksen says he was seen as the black sheep in Tottenham
Eriksen praises Mourinho for guiding him
After closing a forgettable chapter in his football career, Christian Eriksen is now happy being part of Inter Milan. The 27-year-old midfielder feels he has better chances of winning trophies with his new club and he did not mince words sharing his forgettable time being a Tottenham Hotspur.
In an interview with BBC Sports, Eriksen shares how he felt he was the odd man out especially when he announced that he was leaving Tottenham at the end of the season once his contract expired. He also singled out that owning a short-term deal, he was the black sheep at the time.
"I did get the blame for a lot of stuff, for being the bad guy. I read I was the bad person in the changing room, that ever since I said I wanted to leave, it was no good me being there. To be honest, over the last few years, if anything came up, any player would think about leaving but I was the guy who said it publicly," he said.
However, he also had nice words to say about his time in Tottenham. He praised Jose Mourinho for being open and honest, simply telling him to just be happy. Mourinho came in to replace Mauricio Pochettino in November, Football.london reported.
With that chapter closed, Eriksen has the golden opportunity to attain goals he felt he would never get as a Hotspur. He signed a four-and-a-half-year contract with the Serie A side last month after his contract with Tottenham expired.
"There's a big chance of winning a trophy here or a bigger chance than where I was of course," he said to Sky Sports. "I'm here to win and start something new. The last time I won something was at Ajax so it's many years ago. I still remember the feeling so I want to achieve it here as well."
There is no question that Eriksen is used to winning. With Ajax, the attacking midfielder was a three-time Dutch league champion. He also won the KNVB Bekker once. Right now, Inter is three points back of Juventus in the race for the Serie A title. They were unable to reach the Champions League and will instead play in the Europa League later this month, NBC Sports reported.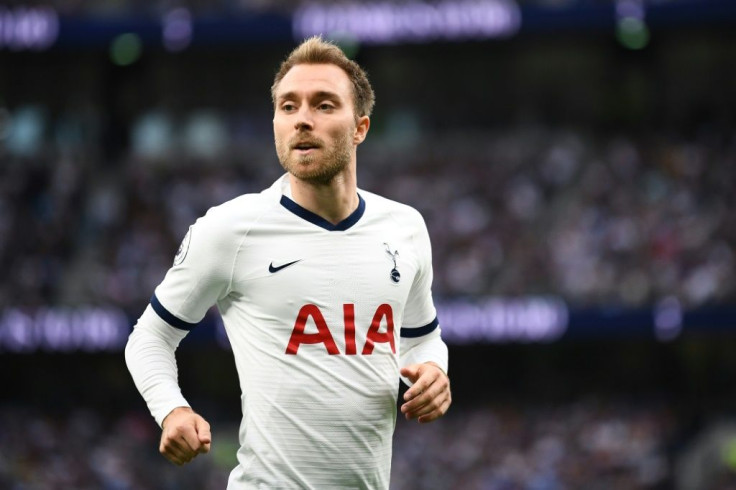 © Copyright IBTimes 2023. All rights reserved.