Premier League Rumors: Mertens Shocks Blue, Stays With Napoli
KEY POINTS
Mertens re-signing with Napoli
Chelsea and Inter left to look for other targets
Chelsea may end up retaining most of player core
Chelsea FC manager Frank Lampard may have to focus on other targets with reports that Dries Mertens is set to sign a new deal with SSC Napoli. The Blues were one of the teams eager to get the 33-year-old forward to Stamford Bridge. However, it appears the Belgian has been convinced to stay on with a deal worth £140,000 ($171,500) a week.
Curiously, Chelsea was not the only team bent on plucking Mertens from Gli Azzurri. Inter was the one keen on getting the 33-year-old football player and was ready to offer him a three-year £170,000 ($208,000) a week deal, according to The Guardian. It was not detailed how Napoli was able to convince the Belgian to stay at Stadio San Pablo.
The interest in getting Mertens is understandable. Since joining Napoli in 2013, he has amassed 90 goals. He was also instrumental in helping Napoli become Champions League regulars. A move to Chelsea would have given Lampard a much-needed boost with several players rumored to be leaving. Among the ones the Blues could lose after this season include Willian, Pedro and Olivier Giroud.
However, all may not yet be lost for Lampard and the Blues. in a previous post, it was reported that Chelsea was ready to grant Willian and Olivier their long-term deal demands. Willian wanted a three-year deal but the Blues were only willing to give him a two-year pact. The case is the same with Giroud who was offered only a one-year deal. But Lampard mentioned in a report from Sky Sports that he is looking into the contract situations of their big players before they expire.
The Blues are set to return to training this week with plans to restart the season in June on the table. Lampard admits the everyone is aching to get back to work despite concerns on the COVID-19 pandemic. The health and safety of players remain a concern. This is expected to shroud their return even if some regions have started to reopen their economies and states. Chelsea is currently at the fourth spot in the Premier League table. They are just five points behind Leicester City but are leading Manchester United by only three points.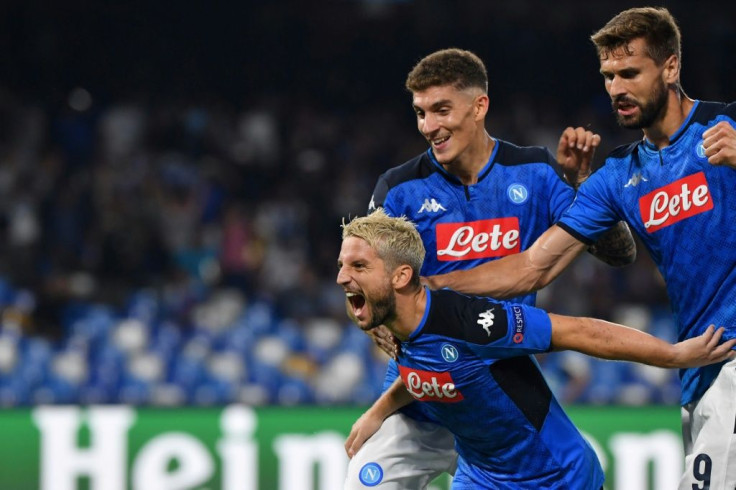 © Copyright IBTimes 2023. All rights reserved.