Premier League Rumors: Partey Move to Gunners Confirmed
KEY POINTS
Partey rumored transfer to Arsenal confirmed
Partey father looking forward to seeing Thomas play for Gunners
Atletico still trying to get Thomas to sign new deal
It appears that the rumored transfer of Thomas Partey to Arsenal is almost a certainty. The Ghanian footballer has long been linked to a potential move to north London, something that dates back to last summer. Talks were already made but sealing everything has yet to be known. He continues to play for Atletico Madrid but that could change soon.
His father, Jacob Partey, spoke to Tru Fm Sports World Show alleges that he called his son to confirm if the transfer rumors were true. Thomas told him that the rumors are indeed true and that he has been discussing matters with Arsenal. It would all depend on what Atletico would want in return.
"I have called my son and he told me the truth but Athletico Madrid are now discussion about the move," Jacob Partey said. "I will be happy if my son joins Arsenal but what is needed is how his current club is going to release him," he added.
Partey is under contract with Atletico until 2023 but the deal includes a release clause. That is worth £44 million but it remains to be seen what lease the Spanish club may want in exchange for the midfielder. Goal.com reported how Atletico has been trying to sign a new deal to discourage Arsenal but Partey has not signed anything.
Arsenal is focusing on adding more midfielders with two players potentially leaving the fray. These are Granit Xhaka and Lucas Toreira who could be moving out with other teams interested in taking him in. Germany is target Xhaka while some Italian clubs fancy Toreira.
However, there are new factors that could twist all moves heading into the next transfer window. Teams are expected to feel the pinch of not playing games. This translates to lost revenue which in turn could factor in when recruitment time comes. This means that players who were expecting huge deals by the next transfer window may want to lower their expectations.
Arsenal has already shown its financial struggles. Just recently, the Gunners' first-team players had agreed to a 12.5 percent wage cut. And for as long as the COVID-19 pandemic continues to keep everything on pause, lost earnings continue to pile.
Mikel Arteta does have several options ready with the governing conditions. But he admits that they need to keep a close tab of what is happening since they do not have any control over what could happen moving forward.
"We have to react daily. We don't know what the financial situation is going to be, we don't know the rules, the timing, the window," he said.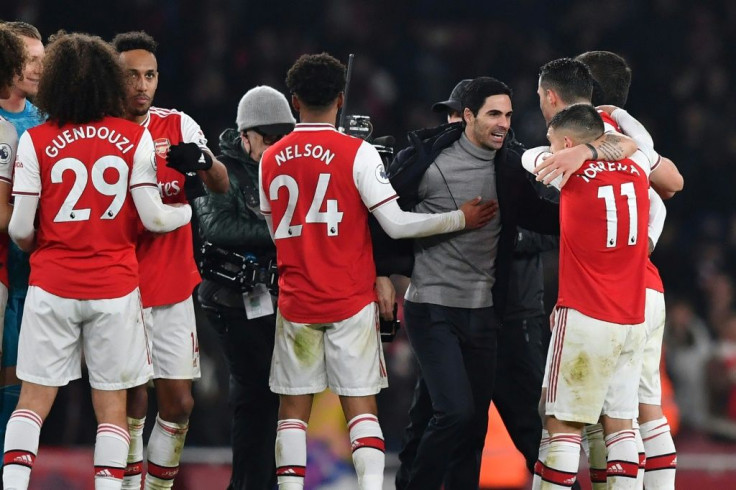 © Copyright IBTimes 2023. All rights reserved.