Premier League Star Recalls How Lionel Messi Responded After Being 'Jeered'
KEY POINTS
Premier League star Ben Chilwell said Lionel Messi nutmegged his defender and completed as assist after being jeered during friendly
Chilwell picks Messi over "unbelivable" Cristiano Ronaldo
Virgil Van Dijk said Messi is the toughest player he has ever faced
A Premier League left-back recalled the unbelievable moment Lionel Messi responded after being jeered during a friendly with Leicester City.
Messi has done a ton of unbelievable plays throughout his stellar career. His competitiveness was never questioned and his accomplishments can back it all up. Apparently, the six-time Ballon d'Or winner maintains the same level of competitiveness even during friendlies.
In a recent AMA interview with Bleacher Report, Leicester City left-back Ben Chilwell talked about a number of topics, including the time Messi nutmegged his teammate for an assist during a friendly.
According to Chilwell, he witnessed how the Argentine responded after being jeered over a turnover during a friendly right before his very eyes. The 23-year-old hailed Messi as the toughest opponent he has ever faced following an "unbelievable" play which saw the Barcelona star completing an assist after nutmegging a defender.
"I played him (Messi) in pre-season and he was just unbelievable. He knocked one pass out of play, got jeered, so the next time he got the ball he nutmegged Marc Albrighton and got an assist!" Chilwell recalled.
As for the decade-long Messi vs. Cristiano Ronaldo debate, Chilwell thinks Ronaldo is an unbelievable player as well but is actually the best player in the world.
"Ronaldo is an unbelievable athlete, [Messi is] just the best player who's ever actually played the game," Chilwell said.
Reports claim that Chilwell is now drawing interest from Chelsea along with Alex Telles. Following the rumored moves of both Blues left-backs Marcos Alonso and Emerson Palmieri away from Stamford Bridge in the January transfer window, Chelsea boss Frank Lampard was reportedly keen on pursuing Telles and Chilwell.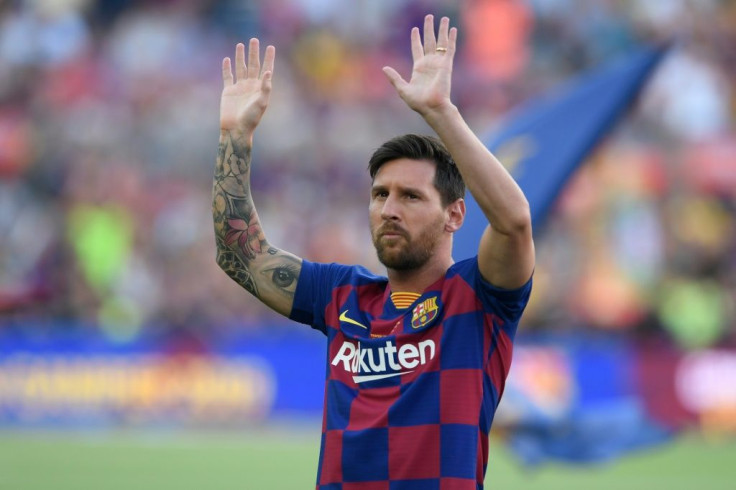 Aside from Chilwell, another Premier League star named Messi as the toughest player he has ever faced inside the filed . During a recent Q & A with fans, Liverpool superstar Virgil Van Dijk revealed that he has dealt with an array of difficult strikers but no one is "probably" as tough as Messi.
"There are some difficult strikers out there, but probably Leo Messi," Van Dijk wrote when asked who has been his toughest opponent.
Van Dijk and Messi faced each other in the semi-finals of the Champions League last term. Despite Barcelona's 3-0 win for the La Liga side at Camp Nou, Liverpool fought back tremendously at Anfield where Messi and Van Dijk were once again engaged in an intense battle on the pitch.
© Copyright IBTimes 2023. All rights reserved.