President Obama 'Blesses' Joe Biden For 2016 Presidential Bid In Private Lunch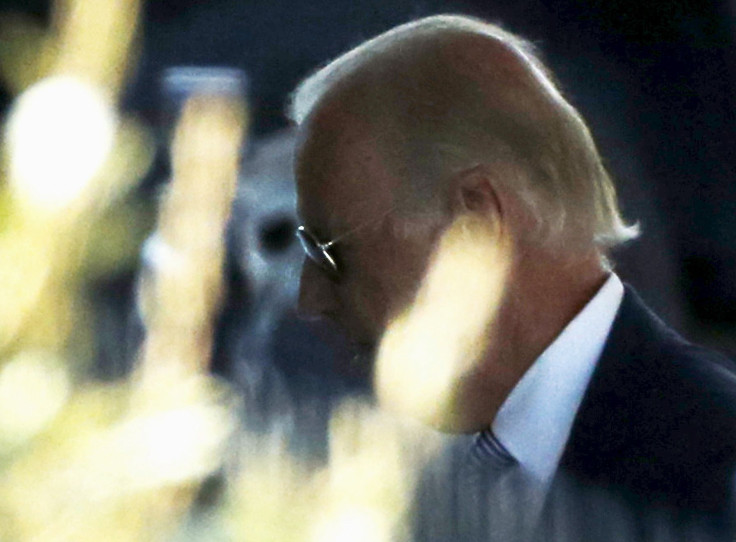 A senior Democrat revealed that the U.S. President Barack Obama had given his "blessing" to Vice President Joe Biden for his 2016 presidential bid. However, the blessing may only be applicable if Biden eventually decides to run for the president.
Whether Biden is taking part in the presidential race is still undecided, but the issue of a potential presidential candidate was discussed during a private lunch at the White House Monday. According to the Vice President's office, the lunch was a "private meeting" between Obama and Biden.
The senior Democrat, who spoke to CNN, said that Obama had made it clear that he would not advise Biden against running for the president. Biden spokeswoman Kendra Barkoff reacted to the possibilities of Biden running for the president.
"Sources continue to speculate about something they know nothing about," Barkoff said.
While White House officials never talked seriously about Biden being a potential candidate, they have started talking about the possibilities that Biden might actually run.
If Biden does decide to run a campaign, he will have to compete against Hillary Clinton for the Democratic nomination. White House Press Secretary Josh Earnest was asked how Obama would handle a competition between his vice president and the former secretary of state.
Earnest said that Obama had "appreciation, respect and admiration" for Clinton whereas his move to have Biden as his running mate in 2008 was "the smartest decision that he had ever made in politics," the Wall Street Journal reported.
While there is still uncertainty if Biden will actually join the presidential race, a number of officials have privately expressed doubt if he has the potential to beat Clinton in the competition.
© Copyright IBTimes 2023. All rights reserved.