Pressed in Debate, Newt Gingrich Compares Himself to Ronald Reagan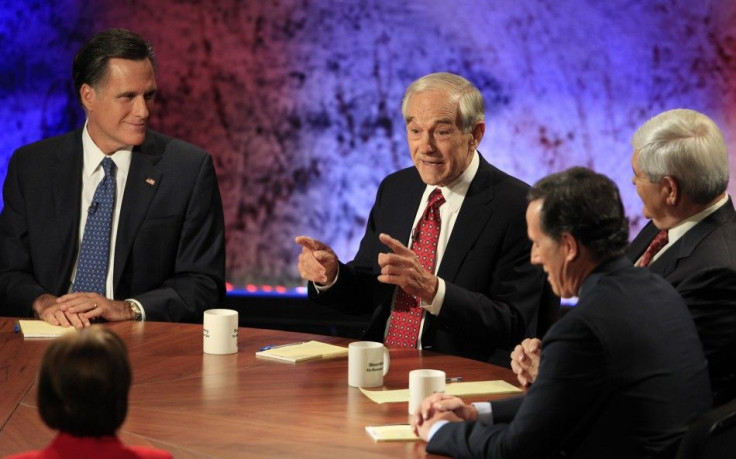 Republican presidential frontrunner Newt Gingrich faced sustained attacks from his rivals in the final debate of the year and before the Iowa caucus on Jan. 3. Throughout the debate Gingrich fended of allegations levelled against him and compared himself to former President Ronald Reagan.
He fielded tough questions from both Mitt Romney and Michele Bachmann and said his life had to be judged on his long career, while saying he was the only one who could beat President Barack Obama.
His position as frontrunner made Gingrich the target of rivals in the Fox News debate in Sioux City, Iowa, moderated by Megyn Kelly and Brett Baier. The candidates fielded questions on foreign policy, job creation and the state of the economy, corruption charges, social values and electability.
Gingrich also had to answer questions pertaining to a consultant's fee he received from mortgage giant Freddie Mac and his moral conduct, particularly from Bachmann, who questioned his Republican credentials.
Romney was relatively restrained in attacking Gingrich, preferring to let the other contenders take the lead against his chief rival.
According to the latest polls, Gingrich's popularity is on a downward trajectory, although he is marginally (23 percent) ahead of Romney (20 percent). Ron Paul is close behind (20 percent).
While the voters have yet to be heard from, Gingrich has managed to survive another round of criticism and retain his lead; a fact that is largely due to his oratorical skills.
© Copyright IBTimes 2023. All rights reserved.