Prince Philip Quotes: Funny Sayings To Celebrate Duke Of Edinburgh's 97th Birthday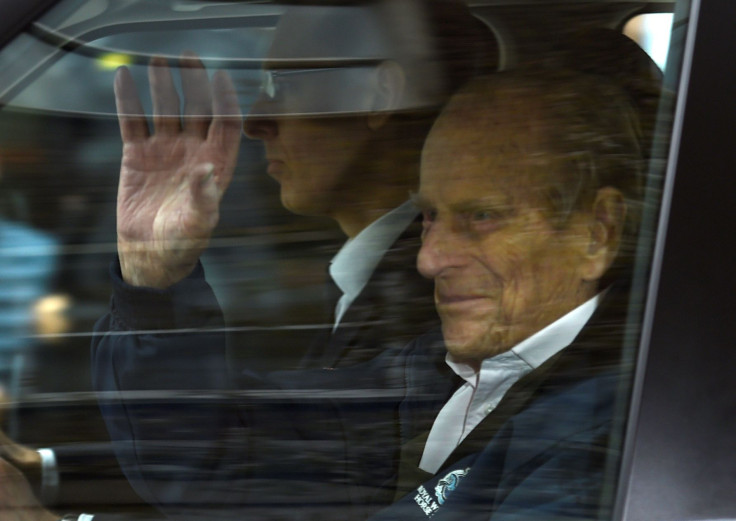 Prince Philip, the oldest-ever male member of the British royal family, turns 97 on Sunday. The Duke of Edinburgh was born on June 10, 1921.
In April, Prince Philip underwent a hip surgery and was later released from the hospital. Since then he has been recovering and was also able to attend Prince Harry and Meghan Markle's wedding in May.
Here are 10 of his funniest quotes of Prince Philip:
1. "Dontopedalogy is the science of opening your mouth and putting your foot in it, which I've practised for many years." -- To the General Dental Council in 1960
2. "What do you gargle with, pebbles?" -- To Tom Jones after his Royal Variety Performance
3. "Everybody was saying we must have more leisure. Now they are complaining they are unemployed." -- During the 1981 recession
4. "You are a woman, aren't you?" -- After accepting a small gift from a local woman in Kenya in 1984
5. "If you stay here much longer, you'll go home with slitty eyes." -- To a British student in China, 1986
6. "And what exotic part of the world do you come from?" -- To black politician Lord Taylor of Warwick in 1999
7. "Oh, it's you that owns that ghastly car, is it?" -- To Elton John on his gold Aston Martin in 2001
8. "Young people are the same as they always were. Just as ignorant." -- At Duke of Edinburgh Awards scheme in 2006.
9. Asking Cate Blanchett in 2008 to fix his DVD player because she worked "in the film industry,": "There's a cord sticking out of the back. Might you tell me where it goes?"
10. After accepting a conservation award in Thailand in 1991: "Your country is one of the most notorious centres of trading in endangered species."
11. To President of Nigeria, who was in national dress, in 2003: "You look like you're ready for bed!"
© Copyright IBTimes 2023. All rights reserved.