Prisoner Gets $15.5 Million After Being Neglected In Solitary For 22 Months; Stephen Slevin Suffered Poor Mental Health And Fungal Growth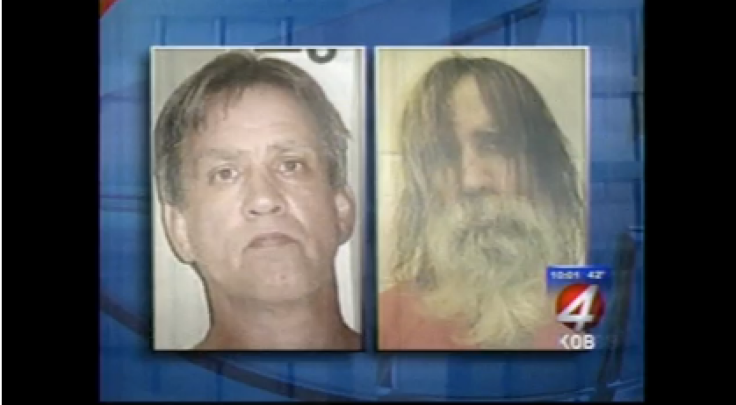 Stephen Slevin is a New Mexico prisoner who was left in solitary confinement for 22 months and was so neglected that his skin grew fungus and was forced to pull out his own tooth after officials refused to let him see a dentist, reports Yahoo! News. Due to spending nearly two years in solitary confinement, Slevin was also suffering from poor mental health.
Slevin settled with Dona Ana County for $15.5 million after the county appealed a $22 million settlement that was awarded to Slevin by a jury. Slevin was being held in New Mexico's Dona Ana County Jail following an arrest for DWI and spent close to two years in solitary confinement despite never being charged with a crime, reports The Associated Press. Slevin was being held from 2005 until 2007 and never saw a judge while in jail, reports NBC News. In addition to fungal growth due to lack of showering, Slevin's toenails grew so long they were curling over his feet.
Slevin was initially awarded $22.2 million in January 2012 and KOB Eyewitness News 4 obtained letters detailing his time in solitary confinement. Slevin's letters describe worsening mental health, saying prescribed medicine was not working and that he "doesn't know how much longer [he] can go on." These letters were written to someone that Slevin believed was a doctor but was only a nurse practitioner employed by the Dona Ana County Jail. According to Slevin's lawyer, Matt Coyte, Slevin was writing dozens of letters to Dr. Don, who was prescribing medication even though he had no license to do so and only had a bachelor's degree in psychology, reports KOB Eyewitness News 4.
While Coyte is happy about the settlement, he notes that his client is still suffering the effects of 22 months in solitary. According to Coyte, Slevin's "mental health has been severely compromised from the time he was in that facility. That continues to be the same. No amount of money will bring back what they took away from him. But it's nice to be able to get him some money so he can improve where he is in life and move on," reports NBC News.
No one at Dona Ana County Jail has been fired for the treatment of Slevin. According to Jess Williams, Dona Ana County's public information director, the jail has tried to improve its facilities and has improved their medical unit to better treat the mental health of patients. In a statement released by the Dona Ana County Sheriff's Department, "As part of the settlement, Detention Center Director Chris Barela and former Medical Director Dan Zemek are released from personal liability in the verdict."
Slevin also has lung cancer and will receive an initial payment of $6 million by the end of the week with the remaining $9.5 million to be wired by the county shortly thereafter, notes NBC News.
© Copyright IBTimes 2023. All rights reserved.