Pro-Marijuana Banking Amendment Passes House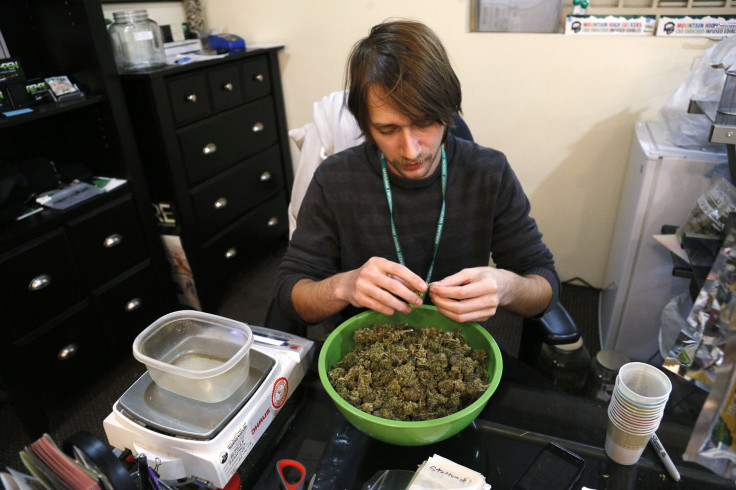 The U.S. House of Representatives approved an amendment Wednesday afternoon that will make it easier for legitimate marijuana businesses operating in states where the drug has been legalized to obtain financial services.
The House passed the Heck-Perlmutter-Lee-Rohrabacher amendment -- or "Heck amendment" -- to the H.R. 5016 spending bill by a vote of 231-192. The amendment blocks the Securities and Exchange Commission and Treasury Department from spending money to penalize banks and other financial institutions for working with pot businesses that do not break state law.
"The recent votes in the House of Representatives demonstrate bipartisan support at the federal level to allow states to experiment with new marijuana policies, free from federal interference," NORML Communications Director Erik Altieri, said in a statement issued shortly after the Wednesday vote.
"If implemented, this amendment will help alter the current untenable status quo that forces otherwise law abiding businesses to operate on a cash-only basis, making them a target for criminal actions and unduly burdening their operations."
The Heck amendment -- named for sponsor Rep. Danny Heck, a Washington Democrat -- is aimed at further legitimizing above-board marijuana businesses in states where the drug has been legalized for medical or recreational purposes. The amendment would do so by providing greater certainty for banks and other financial institutions that have been reluctant to work with marijuana businesses because pot remains a Schedule 1 drug at the federal level despite the fact that 23 states and the District of Columbia have legalized it for either medical or recreational uses.
Many major financial firms have viewed the marijuana industry as mostly off-limits because of the uncertainty surrounding federal regulations of pot and its production, sale and possession, and the potential legal problems that could come with going against those rules.
As a result, many marijuana dispensaries and other operations have been forced to operate largely as cash-only businesses, unable to get the credit, bank accounts and other support that traditional businesses rely on.
Because of that lack of access to the financial system, marijuana businesses often have many thousands of dollars in cash on hand, which they have to transport physically, leaving them vulnerable to robberies and other crimes.
The executive branch has taken steps to help allay concerns financial institutions have related to working with marijuana-related companies. First, in August the Justice Department released an update to its federal marijuana enforcement policy that stated it would rely on states to enforce and regulate most use and sale of marijuana in states where it is legalized.
Then, in February, the Treasury and Justice Departments released new guidelines aimed at making it easier for cannabis businesses in states that have legalized such entities to obtain financial services, and for banks and other financial institutions to provide them.
These steps provided some additional protections for banks and other financial firms, but experts on marijuana law have said that the fact that the policies do not have the backing of federal legislation leads to uncertainty and the potential for prosecutions in the future, no matter what the Obama administration has said over the past year.
Wednesday's votes come on the heels of Congress "passing an amendment in June to defund the DEA's ability to enforce federal marijuana laws in medical marijuana states in a way that interferes with the medical marijuana laws," the letter explains.
Meanwhile, the so-called Fleming amendment -- named for sponsor Rep. John Fleming, a Louisiana Republican -- would make it harder for banks to provide financial services to legitimate marijuana businesses that are legal under their respective state's specific laws.
The amendment would bar the Financial Crimes Enforcement Network from stepping in to help create an environment in which banks could provide such financial services. As of 4 p.m. Wednesday, the status of the Fleming amendment remained unclear.
© Copyright IBTimes 2023. All rights reserved.