Jamie Ratner
Founder and Chief Executive Officer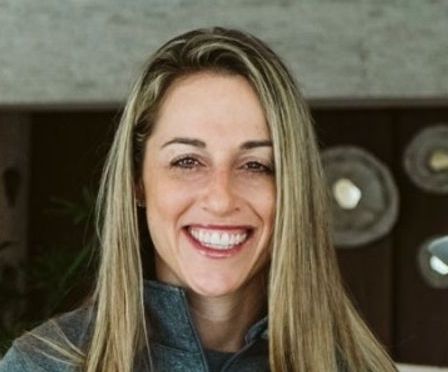 With her background in criminal justice and security management, Jamie Ratner proves that nothing is impossible in the age of technology. Her beginnings as a blogger allowed Jamie to turn her interests into a full-time business. Now, she is the CEO of two companies, CertifiKID and Macaroni Kid, which she acquired in August 2020.
As a hobby, Jamie started out by scouring the internet for affordable experiences for her family. She then shares these discoveries to her then-blog. Within a few years, her followers skyrocketed and her blog turned into CertifiKID, a leading niche marketing website that continues to provide family-focused deals nationwide.
Empowering families move Jamie to continue growing her business. She wanted to give her customers the ability to make meaningful memories as a family without having to break the bank - the same way that she and her husband, Brian, used to do with their two kids.
From their humble beginnings in Potomac, their business has now become national, shortly after a successful appearance on the show, Shark Tank, where they made a deal with Mr. Kevin O'leary.
Jamie Ratner, CertifiKID and Macaroni Kid - Why We Recognized Her:
This entire business is based on children and families being able to have more fun together by getting discounts to places that would normally be too expensive at full price and were never accessible before. Or, as the website says, to "bring families together to create unforgettable experiences before your kids grow up."
It's a win-win that empowers parents and the family in general with the ability to spend time together in meaningful ways, while the businesses get new customers, and the families get to try new things at an affordable price. In an age when parents and families are particularly challenged to provide healthy and affordable entertaining experiences, these activities are a Godsend, particularly during a pandemic.
CertifiKID is especially appealing to us at Social Capital because of its organic origin. This all started from Ratner searching and searching the internet trying to find more things to do that were affordable with her two kids and her husband, Brian Ratner who is also the president of the company. Within only a few years, it became the number one site for family friendly discounts.
CertifiKid was the first of its kind daily-deal website geared to families and has been recognized as one of the best deal websites for parents by lots of media, and now IBT. In 2012, CertifiKid's new Special Deals for Special Needs program made CertifiKID the first deal site to offer deals specifically for families of children with special needs.
A hugely successful appearance on "Shark Tank" last year brought the company one of the biggest investments in the show's history by Kevin "Mr. Wonderful" O'Leary, who said he made the deal because he wanted to do his part to help kids get out of the house and help moms give their children a better life in an affordable way.
The pandemic brought real challenges to the company due to its huge focus on finding things for families to do and attend. The company saw a 30% drop in its number of March deals and April was even worse, shrinking 65% in revenue from the previous month as many of CertifiKid's small business partners that offered events, activities and goods ceased operations either temporarily or permanently.
But that didn't stop Jamie and her team, who now also focus on deals for partner businesses that offer at-home experiences, like virtual birthday parties, or COVID-related products such as personalized face masks. They even created an additional feature called the Family-Focused Business Network to help local businesses generate income and maintain customer engagement in response to the COVID-19 crisis.
Furthermore, Jamie decided that this was no time for thinking small, and so CertifiKID made the bold move to acquire Macaroni Kid, a community of 500+ moms, dads, and publishers nationwide to produce hyper-local e-newsletters and websites featuring family-friendly events, activities, and services in their communities. This makes CertifiKID one of the largest parent-family-focused digital media and advertising companies in the country and gives voice to a lot of parents who otherwise would not have one.
"If you are looking for a new beginning in your life right now," declares Ratner, "that will bring you meaning, inspiration, connection, fun, and opportunity, being a Macaroni Kid publisher could be your calling."
What a perfect punctuation on family and parent empowerment. Way to go.
| Current Position | Tenure at Current Position | Previous Position |
| --- | --- | --- |
| CertifiKID and Macaroni Kid | Aug 2020 – Present, Macaroni kid and Jan 2010 – Present, Certifikid | Williams & Connolly LLP |
| Education | Industry | Sub Industry |
| Penn State University | | |