How To Take The Best Supermoon Lunar Eclipse Photos With Your iPhone Or Smartphone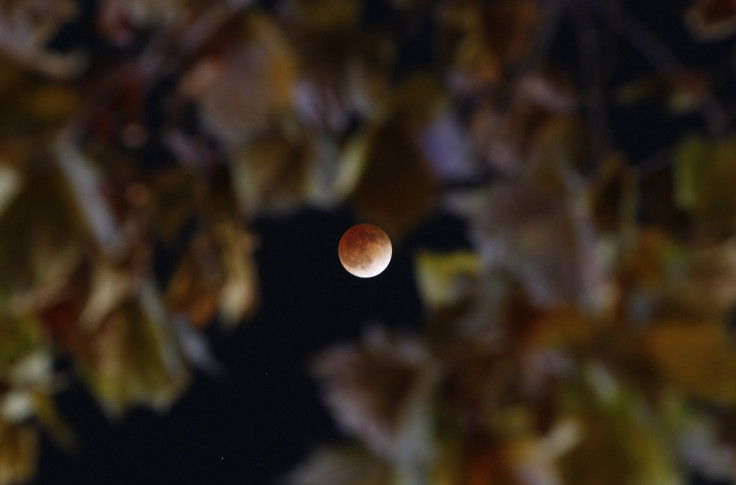 Thousands around the world will be looking up at the supermoon total lunar eclipse Sunday, which means every social media platform will be flooded with photos. If you want to stand out from the crowd with some crisp, zoomed-in shots of the moon using just an iPhone or other smartphone, you're in luck. There are several telephoto lens options to choose from.
The supermoon lunar eclipse is a rare astronomical double feature. A supermoon occurs when the moon is at its closest point to Earth and appears slightly larger than usual. A total lunar eclipse happens when the full moon passes through Earth's shadow; it's known as a blood moon because of its red glow.
If you have an iPhone 5 or iPhone 6, you're going to get pretty decent photos. The iPhone 6 has an 8-megapixel camera with a pretty fast f/2.2 lens. The iPhone 5 is slightly slower with a f/2.4 lens. In order to take great night photos, you have to control how much light the camera uses. That means no flash, maximizing the shutter speed and keeping the ISO -- a measure of the camera's sensitivity to light -- relatively low. A flash will not help you capture a great photo of the moon, and a high ISO will lead to a grainy image.
VSCO and other camera apps will let you control the shutter speed and aperture settings. Practice a bit before Sunday to get comfortable with long exposures, and adjust your aperture, shutter speed and ISO exposures until you're consistently getting good photos and the moon is not overexposed. The Cleveland Plain Dealer has a quick way to set the exposure to get the perfect shot. If you're zooming in to capture the moon, we recommend using a tripod to avoid blurry photos. For advanced tricks to capture the supermoon lunar eclipse, visit Eric Teske's blog.
If you really want to take smartphone photography to the next level, there are many affordable lens kits to choose from. Physical magnification from a lens -- not just a digital zoom via the native camera or your app of choice -- will greatly enhance photo quality. Macworld and Tom's Guide have plenty of recommendations, and Cult of Mac weighs in on Olloclip and Moment lenses. Olloclip has 4-in-1 lens options for the Samsung Galaxy S4 and Galaxy S5. Moment has telephoto options for Galaxy S4, S5, Note 4, Note 3 and Nexus 5 android phones.
© Copyright IBTimes 2022. All rights reserved.
FOLLOW MORE IBT NEWS ON THE BELOW CHANNELS