Vincent Laforet Captures A View Of New York At Night Unlike Any You've Ever Seen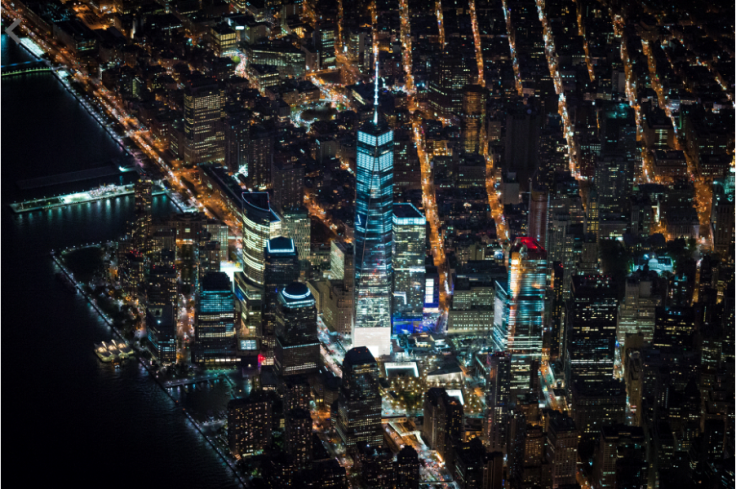 Vincent Laforet has been a professional photographer for three decades, but he can still be surprised by what he shoots, including his latest project: stunning aerial pictures of New York City at night.
A Swiss-born French American, Laforet was a New York Times staff photographer for many years, shooting everything from the Super Bowl to the start of the second Gulf War on the USS Abraham Lincoln. He is now adding filmmaking to his résumé and is working on his first feature. But in December, Laforet found himself strapped into a harness, dangling from a helicopter high over New York City to capture a view he had been thinking about for 25 years. Laforet tells International Business Times about his "Night Over New York" series and the timeless nature of photography.
How 'Night Over New York' Came To Be
Vincent Laforet: I was contacted by Men's Health magazine to shoot a story about psychology and coincidence. I talked to them about how, to me, the city has always looked like a circuit board or brain synapses, and I wanted to go up in the air.
When you're landing at JFK or LaGuardia, or any major metropolis, you see these lines and all the activity of the police cars, headlights and all of that. And you go to yourself, "God, I wish I could photograph that geometry someday," and the reality is that the technology hasn't been around. A lot of these images were made at 6400 ISO and, until one or two years ago, you couldn't really get clean images in terms of noise and color saturation at that high speed, which meant you couldn't really shoot much after an hour, or 30 minutes, past sunset. So, this was the perfect meeting between 15 years of experience flying, knowing the technology and saying, "Hey, let's give it a try."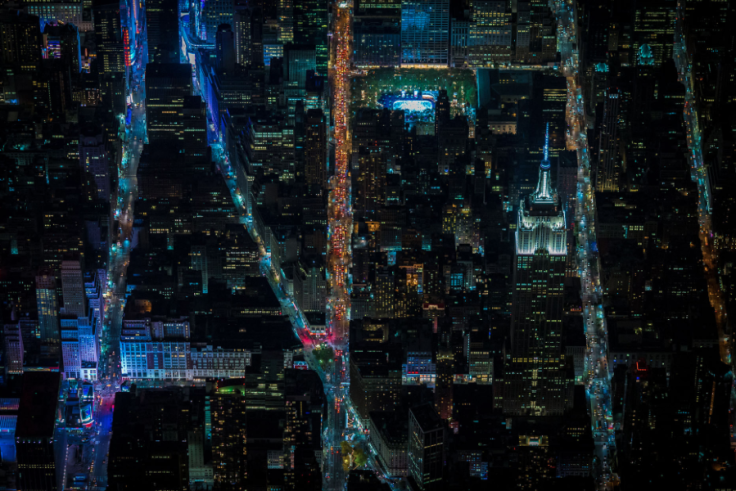 Laforet: I generally don't like to compliment my own work, because I don't really like it, but this is a very rare series of photographs that I've seldom seen. So, I'm just as excited as everyone else because, other than World War II images from bombers during the daytime or satellite images, I don't think many of us have seen this angle very often.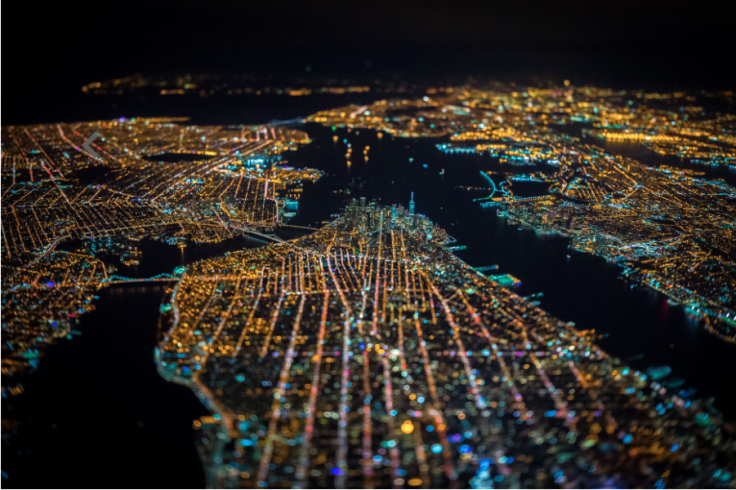 The Gear He Used
Laforet: A Canon 1DX and Leaf Credo 50-megapixel back with a lot of really bright lenses; a 24-millimeter f/1.4, 50mm f/1.2, 135mm f/2, some tilt-shift lenses and a gyroscope. This was a weightlifting exercise for me! To have that camera up there for 30 to 45 minutes, my arms nearly fell off and it was perhaps the most physical flight ever. Not to mention the cold.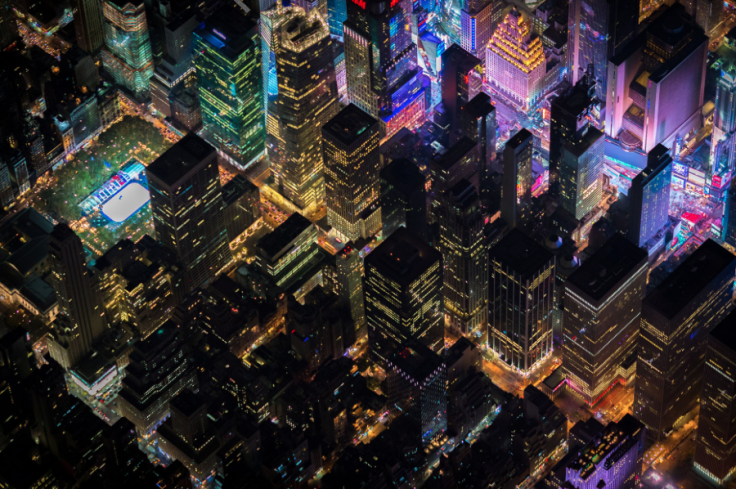 Laforet: But the clarity that night, that's the advantage of shooting in the winter. The air is crystal-clear, and it was definitely unforgettable.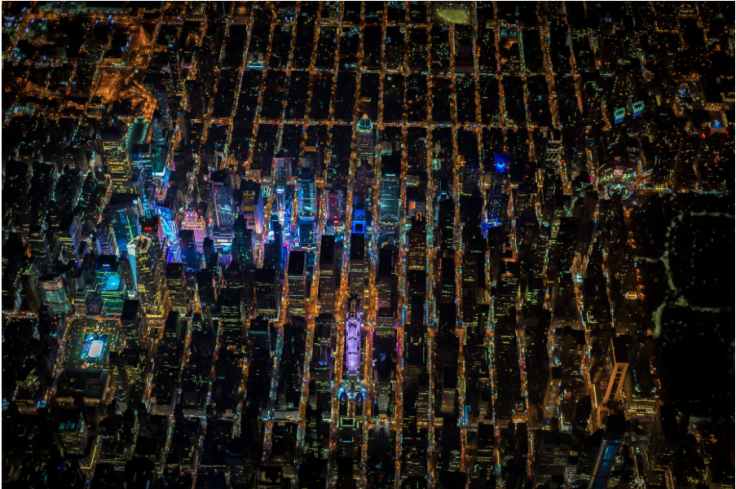 On The Dangers Of Flying
Laforet: One of the cool anecdotes is I have a veteran motion-picture pilot I fly with all the time, who ... will easily fly, at full speed, underneath the Brooklyn Bridge if I need him to, but he refused to go up there. He does not like flying that high.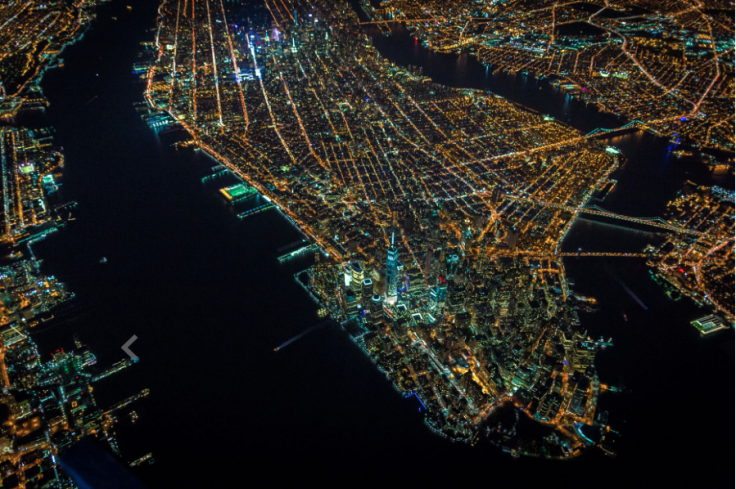 Laforet: The reality is, when you're leaning out the door and you're staring down, you feel very human and you're very aware of how we're not meant to fly. And a helicopter is not a very aerodynamic aircraft -- if the engine fails, it's not going to be a pleasant experience. If you were to fall, it's going to be a very long fall where you'll have a lot of time to think about things.
I climbed the needle of the Empire State Building in 2000 and I've been to some very high places. This was one of the scariest, just because your mind has a lot of time to think that you're all alone up there, quite literally. You can see planes landing at JFK and LaGuardia, not quite 1,000 feet, but close, below you.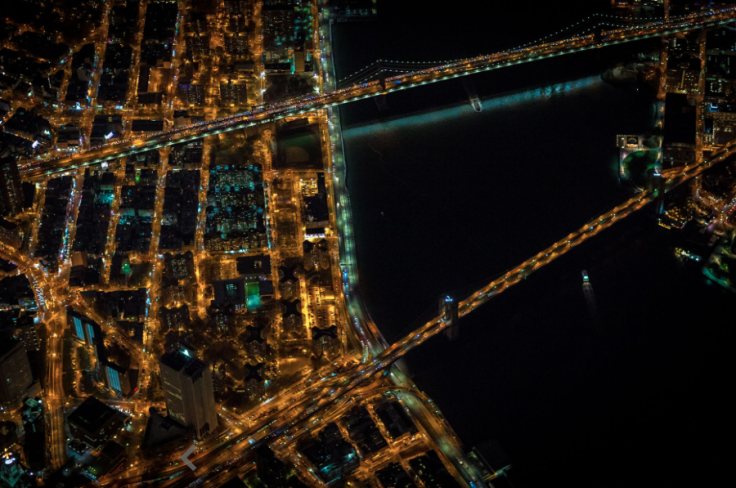 Laforet: Imagine flying in a 747 or an A380 without anything surrounding you and leaning over the edge. That's the best description I have.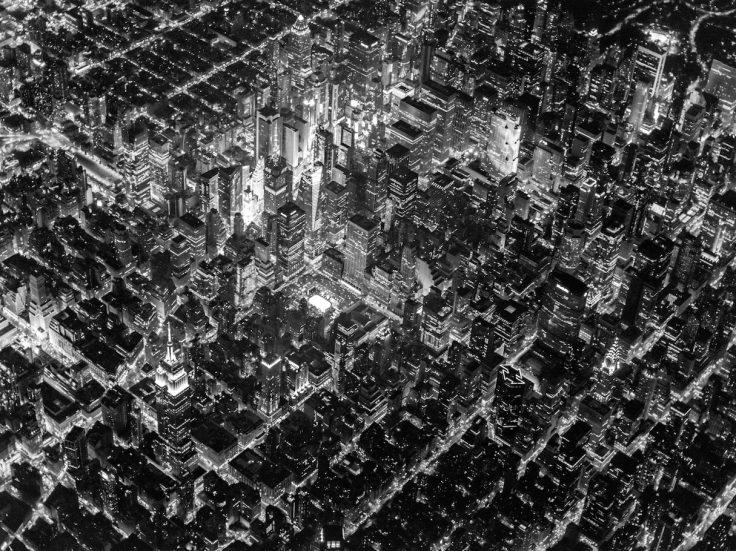 On Photographing From Above
Laforet: Ironically, you get to see how close we are to one another and the patterns. It's strangely intimate. You feel like you have a newfound perspective on the everyday. It's pretty interesting that sometimes you can see more intimately from a distance than you can from several inches away. This was the most beautiful and the scariest flight I've ever done.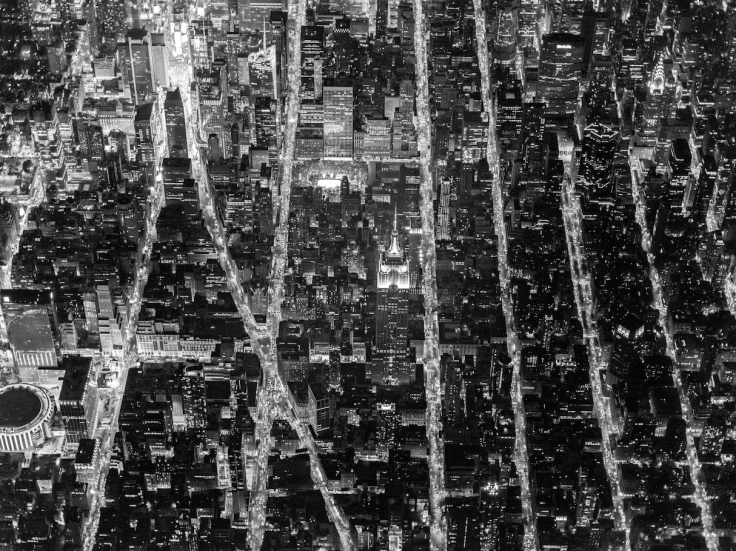 On Photography
Laforet: My goal is to find new and different images that have never been taken before. Especially in these times, when we're so bombarded by so many different sources of media, moving images and advertisements, photography remains one of the last respites where we can stop for a few moments a day and stare at a photograph. And therein lies its power.
© Copyright IBTimes 2022. All rights reserved.
FOLLOW MORE IBT NEWS ON THE BELOW CHANNELS