Putin Has Death Squad Killing Troops Escaping Ukraine War, Captured Soldier Reveals
KEY POINTS
Putin's death squad is tasked with killing Russian soldiers who attempt to flee the Ukraine invasion for home, a captured soldier says
The Russian soldier said they were told there were no peaceful dwellers in the Ukrainian cities
Captured Russian soldiers said they fear they could be shot dead if they are returned home
A captured Russian soldier claimed that President Vladimir Putin has set up a "death squad" responsible for killing anyone who attempts to escape from the Ukrainian invasion.
The 22-year-old Russian soldier said Putin has resumed the practice of a special unit called the "execution squad" which is tasked with killing soldiers who attempt to flee the invasion for home, leading many to surrender instead.
"As we came in we realized the situation, that we're not going into a peacekeeping mission, but to fight. There were questions to commanders, sort of like ''why the hell are we doing this'', but to turn back and leave? We won't make it home," the soldier said.
"Echelons in the back, they kill deserters... it seems, with people I've spoken to, we're all military, they told them the same thing. There really is a squad that kills people who try to run home."
The soldier, whose identity was not revealed by Ukrainian officials, also said Russian officials took their phones from them to prevent them from seeing any international news coverage of the Ukrainian invasion. He added that military leaders told them there were no peaceful dwellers in the Ukrainian cities.
The soldier's comments come after several Russian soldiers who were captured by Ukrainian forces said they feared they would be shot dead if they are returned home. One soldier who had spoken at a recent press conference in Kyiv said his parents had already prepared for his funeral.
"In Russia, we are already considered dead. I was given the opportunity to call my parents and they told me that a funeral for me had already been arranged," the soldier said, as translated by The Telegraph.
Most of the Russian soldiers also said they had no idea they were going to war. During a press conference, Russian pilot Maxim Krishtop said he had been ordered to bomb enemy military facilities but later learned that the target was a residential building.
The press conference is part of Ukraine's strategy to treat Russian soldiers with relative kindness in an attempt to demoralize Russian military staff.
As of Sunday, the United Nations Human Rights Office of the High Commissioner said a total of 596 people have been killed in the war and at least 1,067 have sustained injuries.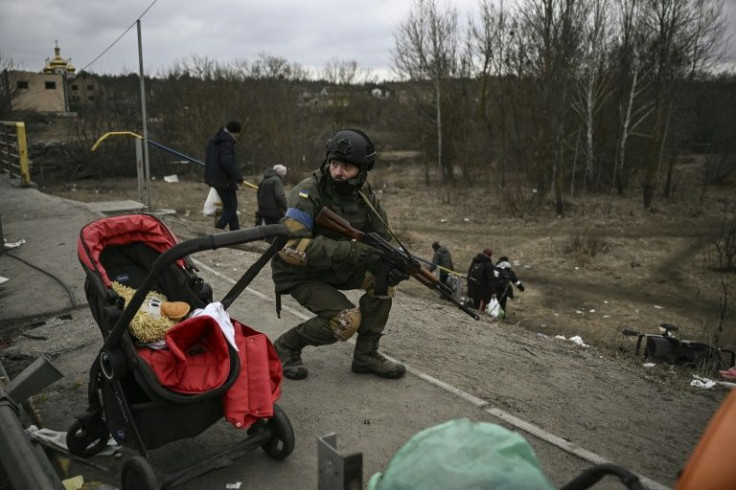 © Copyright IBTimes 2023. All rights reserved.