Putin Loses 58th Russian Colonel In Ukraine War
KEY POINTS
A Russian tank battalion commander, 43, was killed while fighting in Ukraine's Donbas region
He is the 58th Russian colonel to have been killed since the start of the invasion
The Ukrainian military claimed he was "denazified and demilitarized"
Russia has lost another high-ranking officer in its invasion of Ukraine.
Lieutenant Colonel Yegor Meleshenko, a 43-year-old tank battalion commander, got killed while fighting in Ukraine's partially occupied Donbas region, the Daily Mail reported.
He is the 58th colonel to have been killed since Russia started its invasion of Ukraine on Feb. 24.
Meleshenko's unit was not disclosed, and the details surrounding his death were unclear.
Colonel Anatoliy Shtefan of the Armed Forces of Ukraine, who reported on Meleshenko's death, claimed the tank commander took a "step of goodwill."
"[Meleshenko is] officially denazified and demilitarized," Shtefan was quoted by the Ukrainian News Agency as saying.
Russia invaded Ukraine to achieve the "denazification" and "demilitarization" of its western neighbor, Russian President Vladimir Putin claimed at the start of the war.
Ukrainian President Volodymyr Zelensky is a Jew who was democratically elected in a free election.
Meanwhile, far-right groups and individuals with neo-Nazi ideologies in Ukraine are considered fringe elements in the country.
Before Meleshenko's death, 40-year-old Lieutenant Colonel Pavel Kislyakov was the most recently reported fatality among Russian colonels.
Kislyakov, who was deputy chief of staff and the head of the operation department of the Russian Airborne Forces' 11th Guards Air Assault Brigade, was buried on June 30 with full military honors in his hometown in the Moscow region.
As many as 12 Russian generals have also been killed in Ukraine, Ukrainian officials said, per The New York Post.
The most recent confirmed Russian general to have been lost in the war was Maj. Gen. Roman Kutuzov.
He was killed near the village of Mykolaivka in Ukraine's Luhansk region, Russian network Tsargrad TV reported.
Russia has suffered 36,500 combat losses among its personnel between the start of its invasion and Wednesday, Ukraine's Ministry of Defense said.
Russian losses also included 1,600 tanks, 3,789 armored fighting vehicles, 217 aircraft, 187 helicopters and 812 artillery systems, among other pieces of equipment, the ministry said in its most recent casualty report.
Most of the recent losses were from the directions of the cities of Sloviansk and Donetsk.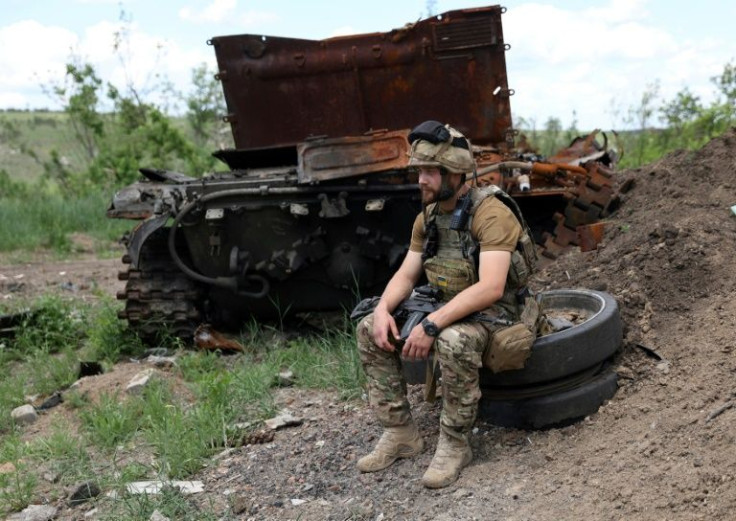 © Copyright IBTimes 2023. All rights reserved.