'Putin's Chef' Touring Penal Colonies To Recruit Prisoners To Fight In Ukraine: Report
KEY POINTS
Prigozhin, a Kremlin insider, has connections with the Wagner Group
Though there seem to be no coercion to join, many inmates did sign up
The inmates were offered a salary and a presidential pardon in return
A businessman known as "Putin's chef" is reportedly trawling through the Russian prisons in search of convicts, who can be sent to Ukraine to fight for Russia.
Yevgeny Prigozhin, who boasts of strong Kremlin connections, is allegedly looking to recruit over 1,000 convicts as soldiers.
Prigozhin, who is said to have connections with the Wagner group -- a mercenary paramilitary organization -- is called "Putin's chef" as he owns a huge catering business.
Prigozhin has persuaded up to 1,000 criminals from 17 prisons to sign up to fight in Ukraine in return for a salary and a presidential pardon, reported Radio Free Europe, quoting human rights activist Olga Romanova.
Romanova, who heads the NGO Russia Behind Bars, said she's seen reports from trusted inmates in at least three prisons.
"I assume there were several visits to the prison because the first accounts that Prigozhin personally came to a prison reached us over two weeks ago. We were skeptical but then reports started coming in from Ryazan, Tula, from Novgorod," Romanov was heard saying in a video.
She added it was "certainly Prigozhin" because they were also hearing from "well-informed" inmates they had known for long.
According to a report by Russian media Mediazona, though there seem to be no coercion to join, many did sign up, estimating at least 200 inmates eagerly accepted the offer.
"They are primarily interested in murderers and robbers, they treat the drug addicts warily, the same with the rapists. It's better, he said, for it to not be common killers, but straight up calculating ones–you will like it with us, he said. In general, he gave the impression of a maniac," one unnamed inmate was quoted telling Mediazona.
Prigozhin reportedly told them they had only a 15% chance of dying.
"My guys go into African countries, and in two days they leave nothing alive there, and now they are also destroying enemies in Ukraine. Your decision to serve in the [private military company] is a deal with the devil. If you leave here with me, you will either return a free man or you will die. You will be required to kill enemies and follow the orders of leadership. Those who retreat will be shot on the spot," an inmate quoted Prigozhin as saying.
Reports quoting Gulagu.net, a human rights group for prisoners in Russian penal colonies, too talked about Prigozhin's arrival. According to Gulagu.net founder Vladimir Osechkin, a prisoner at a high-security facility had spoken of the Putin crony Prigozhin arriving by helicopter in late July, and convincing about 150 inmates to join the war.
"I have special authority from the president, I don't give a f***, I need to win this damn war at any cost," an inmate quoted Prigozhin. According to the prisoner, Prigozhin visited the penal colony in Plavsk, in the Tula region on July 25.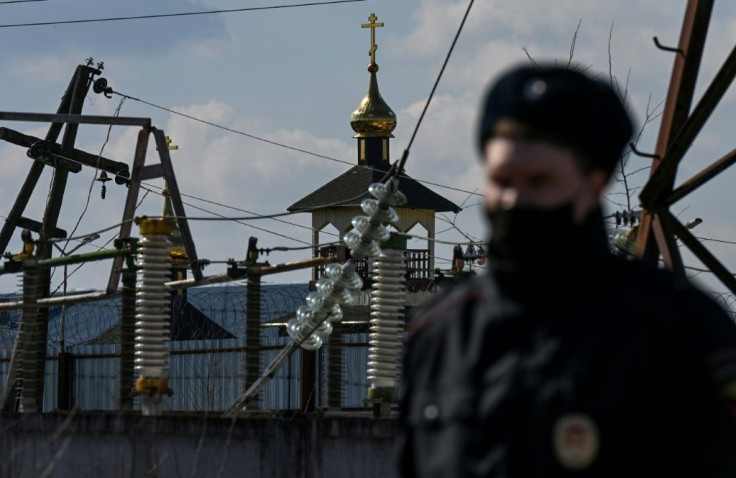 © Copyright IBTimes 2023. All rights reserved.
FOLLOW MORE IBT NEWS ON THE BELOW CHANNELS