Pyongyang Warns Foreigners In South Korea To Evacuate; North Korean Workers Fail To Report To Work At Kaesong Industrial Park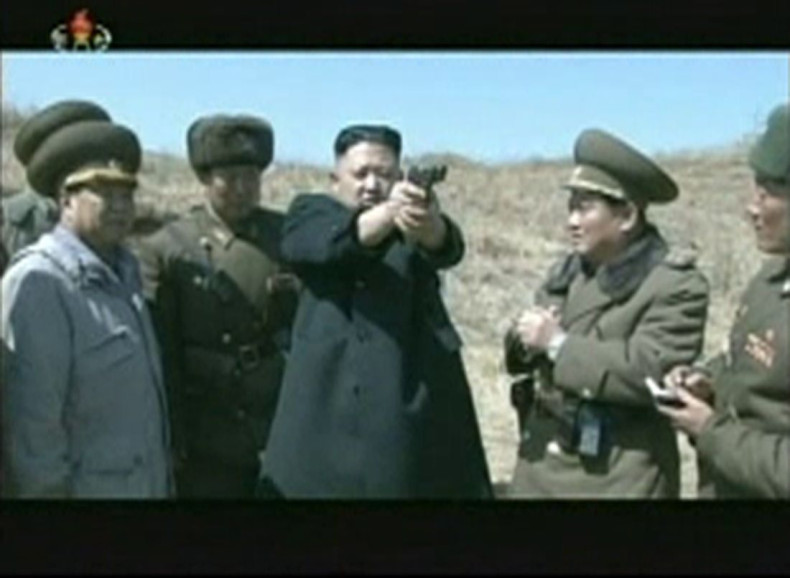 North Korea continued to step up its warlike rhetoric on Tuesday, which was targeted at South Korea and the U.S. The North issued a warning to foreigners residing south of its border with South Korea to evacuate the area to avoid getting caught in a conflict on the Korean peninsula.
The latest warning coincided with reports that more than 50,000 North Korean workers did not report for work on Tuesday morning at the Kaesong Industrial Complex, the manufacturing zone shared by the two Koreas that had operated without such an interruption for eight years.
Despite a series of threats from the reclusive Asian nation to wage war against its southern neighbor and the U.S., there has been little indication from Pyongyang of military movements involving its 1.2 million-strong army, Reuters reported.
Pyongyang's official news agency, KCNA, quoted the Korea Asia-Pacific Peace Committee to state that once war broke out "it will be an all-out war, a merciless, sacred, retaliatory war to be waged by [North Korea]."
"The committee informs all foreign institutions and enterprises and foreigners, including tourists ... that they are requested to take measures for shelter and evacuation in advance for their safety," KCNA said.
There have been no reports of foreign diplomatic missions in Seoul issuing any directives to their nationals after the latest warning, announced on North Korea's state television in a bulletin that interrupted normal programming.
Airlines reported no changes in their schedules, while schools catering to foreign pupils worked without interruption, Reuters reported.
Last week, the North Korean leadership had asked embassies in Pyongyang to consider evacuating in case of war, though none appeared to have followed the advice, according to Reuters.
The North also shut down an emergency military hotline between Seoul and Pyongyang.
In the wake of Pyongyang ratcheting up tensions, Japan deployed U.S.-made Patriot anti-missile batteries at three locations in Tokyo -- at the defense ministry and two other military bases -- to protect the capital's 30 million residents.
"The government is making utmost efforts to protect our people's lives and ensure their safety," Japan's Prime Minister, Shinzo Abe, was quoted as saying by the BBC.
"As North Korea keeps making provocative comments, Japan, co-operating with relevant countries, will do what we have to do," he added.
Tensions in the Korean peninsula have escalated since Pyongyang was condemned for a nuclear test it conducted in February.
Pyongyang opposed fresh U.N. sanctions following the test and voiced its disapproval of the 11-day U.S.-South Korean joint military drills, which started on March 11. The drills involve 10,000 South Korean and about 3,000 U.S. troops. The exercise coincides with two months of separate U.S.-South Korean field exercises that began on March 1.
The two Koreas are still technically considered to be at war because the 1950-53 Korean War ended with an armistice pact, not a peace treaty.