Qatar To Use Cruise Ships As Hotels For FIFA World Cup 2022
Qatar, the host of the FIFA World Cup has signed a deal with Geneva-based MSC cruises to charter two ships to accommodate football fans during the event and make them floating hotels.
The football event, FIFA World Cup 2022 will kick-off on November 21, 2022. To be berthed at Doha Port, the two cruise ships will accommodate nearly 4,000 guests.
Under the deal, Qatar will hire MSC Europa and MSC Poesia. The MSC Europa is currently under construction in France and the delivery is expected by 2022.
It also has the distinction of being the first LNG-fueled ship in MSC Cruises' fleet Qatar is a leading exporter of LNG.
However, there was no word from World Cup organizers on how fans can reserve their cabins, per Fox news.
In the season of football frenzy as seen in matches of Alabama football and others, during the FIFA event football fans hosted in the floating hotels will be provided shuttle buses to board Doha Metro and ferry them to stadiums, fan zones, and other places.
Hassan al-Thawadi, secretary-general for the Supreme Committee for Delivery and Legacy that signed the cruise deals said."We are pleased to collaborate with MSC Cruises to deliver this unique accommodation option and are sure fans will be excited at the prospect of staying onboard a cruise ship, with a fabulous view of West Bay, and fast access to all the stadiums and fan zones."
In addition to floating hotels in cruise ships, Qatar will also provide accommodation in hotels, apartments and fan villages.
The Supreme Committee updated that more than 75 percent of the preparations for the tournament is complete. Stadiums Khalifa International in Doha and Al Janoub in Al Wakrah are ready.
The work on six more stadiums with open-air cooling technology is in progress.
Use of probiotics recommended
Meanwhile, a veteran in the cruise industry has advised cruise passengers to give maximum attention to health during cruise trips to pre-empt stomach related issues.
Expert cruiser Randall Stewart in his book "Best Cruise Tips" urges those heading on a cruise to take probiotics with maximum attention on digestive health, heart health and immune functions.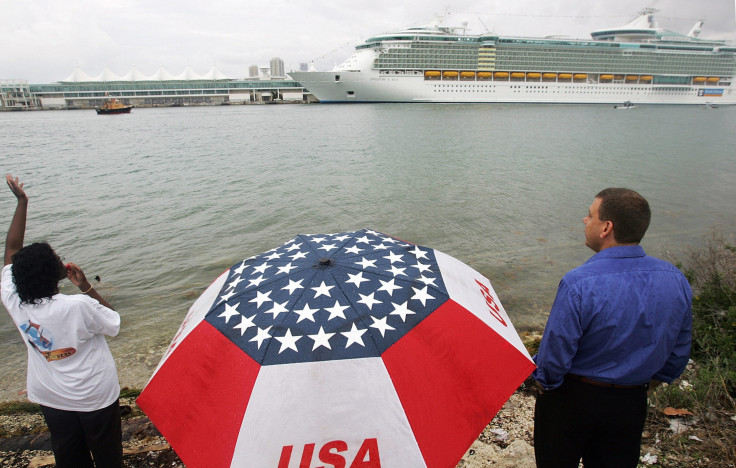 He advises those taking vitamin, mineral and digestive supplements to take probiotics with them to regulate digestion while onboard.
The reason, according to Randall Stewart is, when "you're eating five or six square meals of all sorts of ethnic cuisine" certainly help is needed in the digestion department.
© Copyright IBTimes 2023. All rights reserved.