Qualcomm (QCOM) Denies Forcing Apple (AAPL) Into Buying Its Chips, Rejects FTC Lawsuit Alleging Anticompetitive Tactics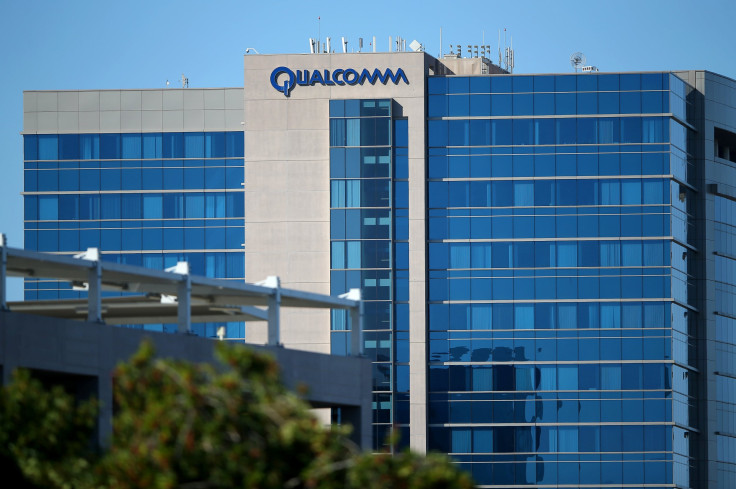 Telecommunications equipment company Qualcomm has hit back at the Federal Trade Commission after the latter filed a lawsuit against it on Tuesday. FTC had questioned the company's patent royalty practices and also accused it of engaging in anticompetitive tactics to ensure its monopoly on a key semiconductor used in mobile phones.
The civil lawsuit filed by the FTC in a District Court in Northern California said that the San Diego-based chipmaker forced Apple to exclusively use its chips for iPhones. The commission alleged that Qualcomm blocked out competitors such as Intel by forcing the tech giant to sign an exclusivity agreement from 2011 until 2016.
Following the lawsuit, Qualcomm's shares dropped 5.6 percent on Tuesday, before closing down 4 percent at $64.19, according to Bloomberg.
Fending off the allegations, Qualcomm said it has never withheld or threatened to withhold chip supply in order to obtain agreement to unfair or unreasonable licensing terms.
"This is an extremely disappointing decision to rush to file a complaint on the eve of Chairwoman Ramirez's departure and the transition to a new administration, which reflects a sharp break from FTC practice," Don Rosenberg, Qualcomm's general counsel, reportedly said.
Qualcomm also released a statement saying: "The FTC's allegation to the contrary -- the central thesis of the complaint -- is wrong. ... Qualcomm believes the complaint is based on a flawed legal theory, a lack of economic support and significant misconceptions about the mobile technology industry. The complaint seeks to advance the interests and bargaining power of companies that have generated billions in profit from sales of products made possible by the fundamental 3G and 4G cellular technology developed by innovators like Qualcomm."
Maureen Ohlhausen, an FTC commissioner who dissented with the agency's suit, also criticized the decision to file the lawsuit. "The complaint fails to allege that Qualcomm charges more than a reasonable royalty…That pleading failure is no accident; it speaks to the dearth of evidence in this case," Ohlhausen said in a statement, according to Bloomberg.
FTC claimed that Qualcomm was able to "force" Apple through "billions" in rebates but if Apple breached its agreement and sourced its chips from a rival supplier, it would lose out on the huge Qualcomm rebate payments.
"Qualcomm recognized that any competitor that won Apple's business would become stronger, and used exclusivity to prevent Apple from working with and improving the effectiveness of Qualcomm's competitors," FTC said in the suit.
Qualcomm owns numerous essential patents in the CDMA (code division multiple access) and LTE (long-term evolution) mobile standards, and charges mobile companies and other chipmakers royalties for using them. The company is also being investigated in Europe, Japan and Taiwan. Just last month, South Korea's antitrust regulator, the Fair Trade Commission, fined Qualcomm 1.03 trillion won (almost $853 million).
© Copyright IBTimes 2023. All rights reserved.