Racism In South Africa 2016: 2 White Men Denied Bail For Pushing Black Man Into Coffin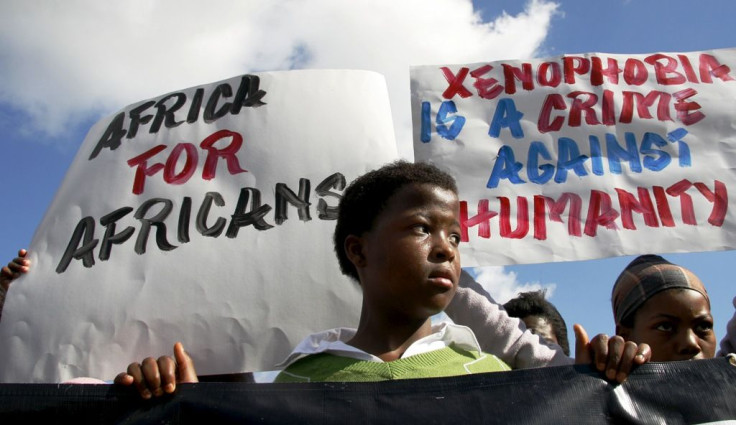 A court in South Africa denied bail Thursday to two white men who are facing assault and kidnapping charges after a video surfaced showing them forcing a black man into a coffin. The incident, which the judge called as "brutal racism," triggered outrage in the country.
The 20-second video, shot on Aug. 17, shows the white South African men, Willem Oosthuizen and Theo Jackson, shoving the black man, Victor Mlotshwa, inside the casket and threatening to set it ablaze. The accused told the court that Mlotshwa had trespassed on their farm in Middelburg, about 100 miles east of Johannesburg, and had stolen copper cables.
Magistrate Jongilizwe Dumehleli said that if the two were given bail, public anger would worsen.
"When the court looked at the tragedy as it unfolded, it is clear that the assault was triggered by brutal racism," Dumehleli said, according to Reuters.
The accused will remain in custody until Jan. 25.
Mlotshwa reported the incident only after the video, uploaded on YouTube, went viral last month. The video has been taken down.
"He didn't have evidence to prove what had happened, it's only two weeks back that he decided to open the case. He didn't think anyone would believe him," Mlotshwa's brother, Thobile, told local media in November.
He said that he was tied up for several hours.
"There's a pathway through the farm to the township where I live and many of us walk through there. I tried to explain to them why I was there and they just kept beating me," he said. "They threatened to pour petrol on me, I pleaded for mercy and they wouldn't listen."
"I have nightmares about that day. It traumatized me."
The case has highlighted racial tensions in South Africa, which ended the apartheid rule in 1994. Black people make up 80 percent of the country's 54 million population, according to Reuters. However, most of the economy stays in the hands of white people, who comprise about 8 percent of the population.
© Copyright IBTimes 2023. All rights reserved.