RAF rescues 150 workers from Libyan desert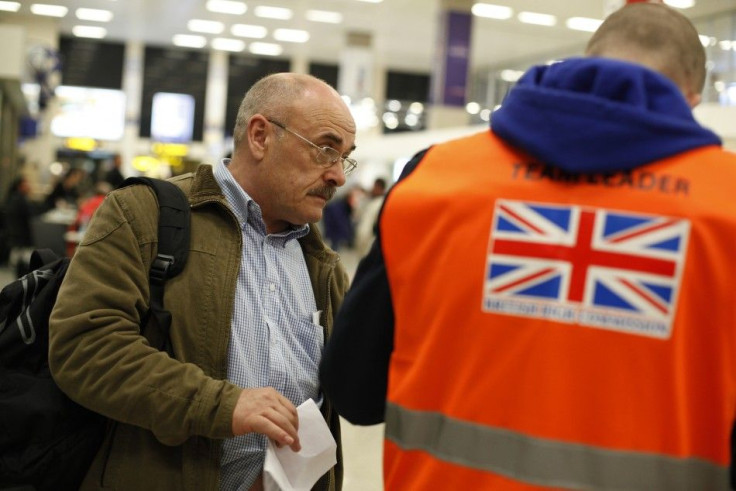 Two Hercules transport aircraft of the British Royal Air Force (RAF) have rescued about 150 workers, mostly Britons, from the Libyan desert, and carried them safely to the Mediterranean isle of Malta.
I can confirm that two RAF C130 Hercules aircraft have evacuated around 150 civilians from desert locations south of Benghazi." said UK Defense Secretary Liam Fox.
The UK government further stated: Once disembarked, the passengers will be given food and water and offered full consular assistance at the airport. This includes immigration processing and a medical. They will then be bussed to hotels, where they will stay overnight. They will return to the UK tomorrow or Monday on a [Foreign and Commonwealth Office] -chartered plane.
However, since the British embassy has closed its operations in Tripoli amidst violent street clashes, no more government-chartered flights will be able to take any further Britons from Tripoli's besieged airport.
Consequently, a Royal Navy frigate is sailing towards Benghazi to help evacuate about 300 British citizens who are believed to be stranded in isolated desert camps.
"HMS Cumberland is on her way back to Benghazi to evacuate any remaining entitled persons from there. HMS York has arrived in Valletta [Malta] to take on board stores so it can assist the evacuation effort if required. And a number of other military assets remain available to support the [Foreign and Commonwealth Office] led efforts to return civilians from Libya. Fox added.
The expedition to rescue the workers from the desert reportedly took days to plan and involved extremely complex and dangerous logistical measures.
It was not just oil workers in one camp. They had to deal with several different locations and a number of heavily armed people, one defense expert told the BBC.
Britons who have returned to England have spoken of horrific carnage and violence they witnessed in Libya.
© Copyright IBTimes 2023. All rights reserved.