Rafael Nadal Outmatches Roger Federer, Novak Djokovic In Serving Statistic
KEY POINTS
Rafael Nadal holds his serve 91.8% of the time after two or more deuces
Nadal has a 7.1% improvement when his service game extends beyond one deuce
The Spaniard has a higher percentage than Roger Federer and Novak Djokovic
Rafael Nadal's success can be attributed to his elite mental and physical toughness to hold serve after multiple deuces, according to a recent study released by Infosys ATP Beyond The Numbers.
A game that extends to a deuce introduces added pressure to the server due to the risk of losing momentum throughout the set.
This tends to make serving a more daunting task as the physical and mental toll it takes piles up as the game gets longer.
But in Nadal's case, the pressure has been proven favorable for the left-handed superstar.
The claim that Nadal is one of the more cerebral players on tour can be supported by how the Spaniard leads all current players with the highest winning percentage on his serve after two or more deuces.
Nadal's game shows that he has a 7.1 percent point difference when compared to holding serve in a single deuce.
While the trend among other athletes indicates that the more deuces, the poorer they perform, the 13-time French Open winner shows otherwise.
From an 84.7 percent winning percentage from holding a single deuce, Nadal's number jumps to 91.8 percent when the match extends to extra deuces, thwarting every player on tour.
To put things in perspective, most competitors in the Top 10 averaged a holding serve percentage of 79.1 percent from deuce, and 78.8% with two or more deuces, ATP Tour reported.
On the part of Nadal, it goes to show that he becomes much more in control of the proceedings as the game gets extended.
This proves that the 34-year-old has drastically outmatched his rivals, including Roger Federer and Novak Djokovic who trail in this serving statistic.
In terms of holding serve from multiple deuces, Federer only has a percentage of 84.9 percent. Meanwhile, Djokovic only norms at 79.7 percent.
Nadal can ride off into the sunset anytime he wants to, but the hunger to win more duels on the tennis court is still unsatiated. He is set for action in this year's Rolex Paris Masters.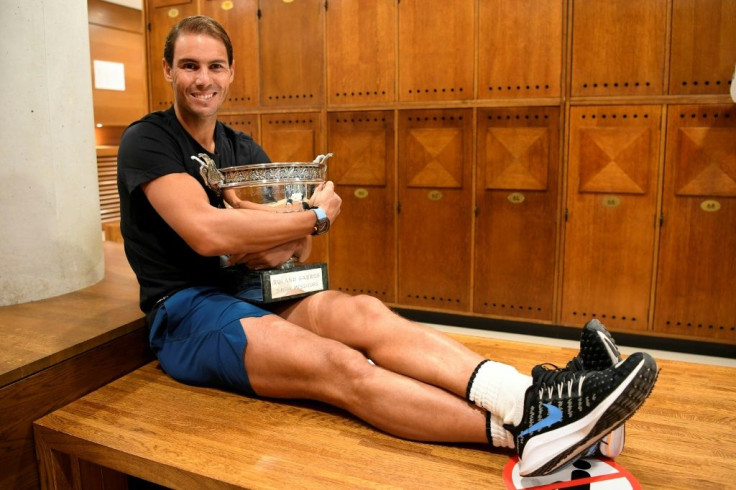 © Copyright IBTimes 2022. All rights reserved.
FOLLOW MORE IBT NEWS ON THE BELOW CHANNELS