Rafael Nadal Wins Grass Title For First Time In 5 Years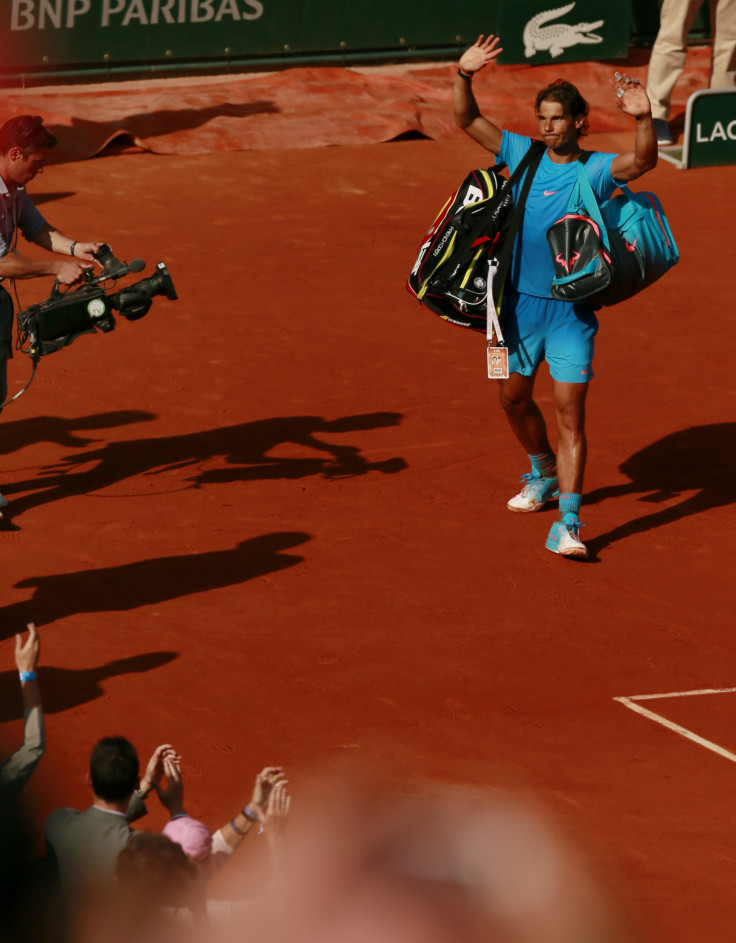 Could Rafael Nadal be regaining top form after his recent struggle with injuries? The Spaniard beat Serbia's Victor Troicki in straight sets, 7-6(3), 6-3 to win the 2015 Mercedes Cup in Stuttgart, Germany, on Sunday to mark his first championship on grass in five years.
The timing is opportune, with the grass-surface Wimbledon tournament set to begin June 29.
Previously, Nadal lost to another Serbian in world No. 1 Novak Djokovic in a one-sided match, 7-5, 6-3, 6-1, in the quarterfinal round at the French Open. In recent years, Nadal has dominated clay competition at the grand slam event, but looked off-form against Djokovic. Nadal also dropped to world No. 10 in the ATP men's singles rankings after failing to defend the French Open title.
"Since 2011, I didn't play a final on grass, so finally to win a title again after five years on grass is very good news for my game, for my mentality too, and at the same time is another title," Nadal said in a post-match news conference. "At this point of the season for me, every victory is important, every title means a lot to me. This is not confidence for Wimbledon, this is an important victory for me and I'm happy for that today."
In Stuttgart, the 29-year-old Nadal scrapped his way to the straight-sets win, with 11 aces in the match. Overall, he now has 66 titles, four of them on grass. Nadal is expected to climb back in the ATP rankings after his victory over Troicki.
© Copyright IBTimes 2023. All rights reserved.