Raiders News: Aldon Smith Checks Into Rehab Facility After Alleged Domestic Violence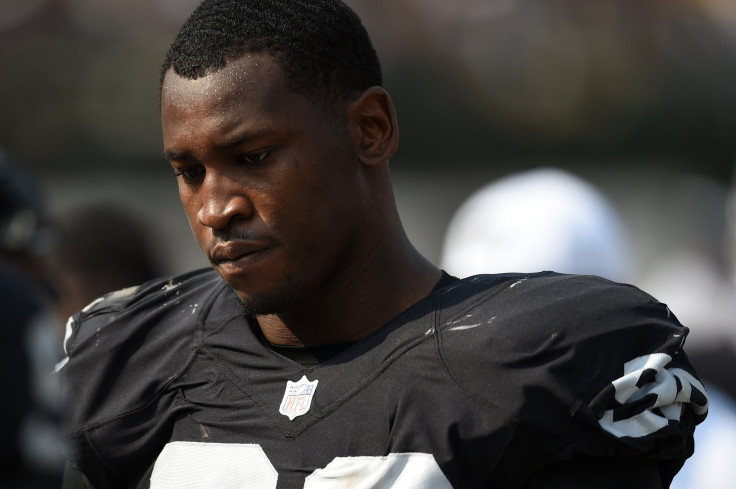 Oakland Raiders linebacker Aldon Smith on Monday checked into a rehabilitation facility after being sought by San Francisco police in connection with an alleged domestic violence incident Saturday, according to his fiancée.
Smith's fiancée, Shawna McKnight, told TMZ that her parents accompanied Smith to an unidentified rehab facility.
San Francisco Police had been searching for Smith after they said he"fled the scene" Saturday in response to a domestic violence call, the San Jose Mercury News reported.
"Caller says her ex-boyfriend is beating her up….also hear: 'No please. No please.' … it's an ongoing issue," a San Francisco police dispatcher told officers Saturday night. "The guy's name is Aldon Smith."
Knight confirmed that she was the alleged victim and claimed Smith called her parents to accompany him to rehab for help with his alleged substance abuse.
"He complied. They went and got him. I was not there. My family took him and had him checked in," Knight told TMZ. "I'm scared for his life with his addiction. I cannot comment on the altercation, but I can tell you I love him and [am] so happy he turned to my family who considers him family, and hopefully he gets the help he truly needs."
Smith, who played nine games for the Raiders in 2015, has previously been arrested for driving under the influence and weapons possession.
In January 2012, he was arrested on suspicion of DUI, which was later reduced to reckless driving. Smith also faced three felony weapons charges in June 2012 over a disturbance at a house party.
The Missouri native pled no contest to a hit-and-run charge in August 2015 and was sentenced to 20 days in jail. Smith violated several of the NFL's substance abuse policies and was suspended indefinitely by the league in November 2015.
The San Francisco 49ers selected Smith with the seventh overall pick in the 2011 NFL Draft.
© Copyright IBTimes 2023. All rights reserved.