Rams Are Heavy Super Bowl 2019 Favorites, Patriots, Chiefs, Saints In NFL's Next Tier Of Contenders
The Los Angeles Rams are the only undefeated team heading into Week 7 of the 2018 season. Not only does L.A. have the best Super Bowl odds after a 6-0 start, but they are the clear favorites to become the next NFL champions.
Los Angeles nearly has 3/1 Super Bowl odds, following their Week 6 victory over the Denver Broncos. They are followed by the New England Patriots and Kansas City Chiefs, who combined to score 83 points in a "Sunday Night Football" contest that was decided by a last-second field goal. The New Orleans Saints are the only other team with better than 10/1 title odds.
The Rams have two more wins than any other NFC team, and their plus-78 point differential leads the NFL. They are three games ahead of the Seattle Seahawks for first place in the NFC West with a perfect 2-0 division record. Todd Gurley is the league's leading rusher and Jared Goff is third in passing yards.
Kansas City had been the only other undefeated team until they lost at Gillette Stadium in a Week 6 thriller. The Chiefs still have a one-game lead over the Patriots for the AFC's best record, though New England now holds the tiebreaker. Kansas City and Los Angeles will meet in Mexico City on Nov. 19 in a potential Super Bowl preview.
Five AFC teams are tied with a 4-2 record. Neither the Cincinnati Bengals nor the Miami Dolphins are among the top contenders, despite winning four of their first six games.
New Orleans is the only NFC team with exactly four wins. Arguably their toughest test of the season comes after their Week 6 bye when they visit the Baltimore Ravens. Baltimore has the NFL's second-best point differential, and they are tied with the Pittsburgh Steelers and Los Angeles Chargers for the seventh-best Super Bowl odds.
The Minnesota Vikings are starting to look more like the Super Bowl contender that they were expected to be in the preseason. With two straight wins, they are the third favorite in the NFC. Minnesota is just ahead of the defending champion Philadelphia Eagles, whom they beat on the road in Week 5.
Nine teams have better than 20/1 Super Bowl odds. The Jacksonville Jaguars, Chicago Bears and Green Bay Packers are all at 25/1 odds or better.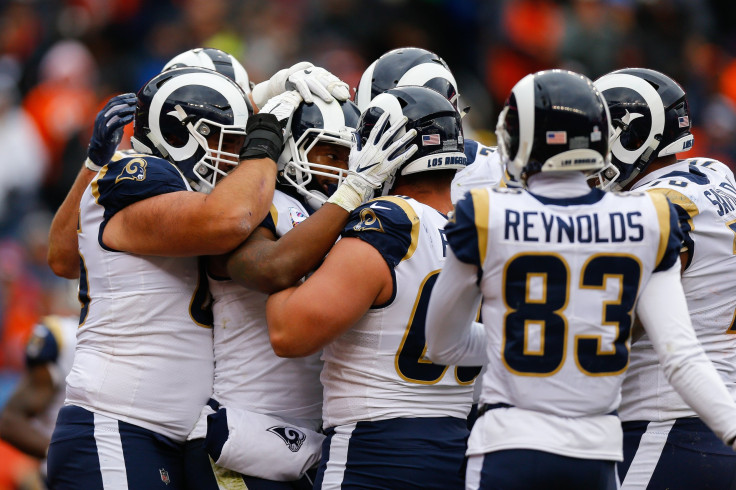 © Copyright IBTimes 2023. All rights reserved.