Rap Music Blamed For SAE Racist Song: MSNBC 'Morning Joe' Hosts, Pundits Use Hip-Hop As Scapegoat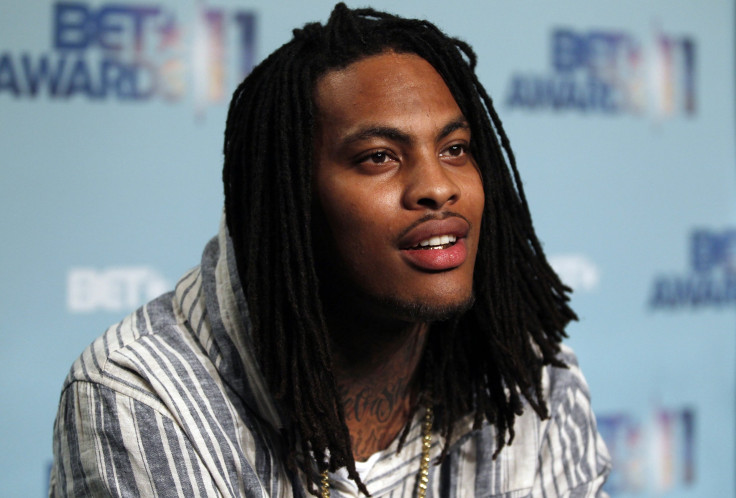 Several media pundits Wednesday reignited the blame-rap-music-for-bad-behavior debate to explain why members of the Sigma Alpha Epsilon chapter at the University of Oklahoma on a recent bus ride decided to chant an N-word-laced song that alludes to lynching African-Americans. Hosts and guests of MSNBC's daily news show "Morning Joe" suggested that the OU students were using the N-word and references to lynching heard in popular hip-hop songs by black artists.
"If you look at every single song, I guess you call these, that he's written, it's a bunch of garbage," "Morning Joe" co-host Mika Brzezinski said, referring to the artist Waka Flocka Flame. The rapper this week canceled a performance scheduled for next month at OU, after the racist video surfaced.
Brzezinski suggested instead that the Atlanta rapper look in the mirror. "[His lyrics are] full of N-words, it's full of F-words. It's wrong," she said. "And he shouldn't be disgusted with them; he should be disgusted with himself."
But the cable TV news co-host later clarified her comments: "In no way is anybody else to blame for what they did on that bus," she said.
A panel of "Morning Joe" guests joined in the discussion, some of them agreeing that rap lyrics influence bad behavior among youth.
"Popular culture becomes a cesspool, a lot of corporations profit off of it, and then people are surprised that some drunk 19-year-old kids repeat what they've been hearing," said William Kristol, a show panelist and editor of the political magazine the Weekly Standard.
The chant recited by the SAE members was caught on video and later posted online by a black student group, attracting nationwide attention. The revelation ultimately led to the fraternity chapter's suspension and eventually prompted apologies from fraternity members, who said the song had been taught to them. A separate video of the fraternity chapter's house mother reciting the N-word, as heard in a hit rap song a couple of years ago, added fuel to a national debate about racism among majority-white fraternities and sororities in the U.S.
Since its emergence in the early 1990s as a cultural force in the U.S., hip-hop music has been a target of endless criticism due to artists' frequent use of vulgar, sexual and violent language and imagery in their music.
Most notably, in 1990, Miami hip-hop group 2 Live Crew was sued in Florida by the Broward County Sheriff's Office, which claimed the album, "As Nasty As They Wanna Be," constituted obscenity and was unacceptable for local airplay, for sale at record stores and for live performance. The Florida officials initially won an obscenity case against 2 Live Crew before a U.S. Court of Appeals judge overturned the ruling in 1992. The U.S. Supreme Court refused to hear the officials' further appeal.
Other law enforcement officials and lawmakers have pointed the finger at rap music, often after a spike in gun- and gang-related violence in communities around the U.S. For instance, police in Colorado Springs, Colorado, publicly condemned the music in a news release after a nightclub killing in 2007. They warned nightclub owners that their establishments were unsafe if they played "gangsta rap," the New York Time reported.
Critics have long dismissed the logic that rap music, or any music, influences violence and immorality, calling it a scapegoat to avoid unpacking the underlying systemic issues, such as eradicating poverty or institutionalized racism, that are proven causes for social inequalities. In the case of "Morning Joe," some critics noted how Brzezinski and co-host Joe Scarborough failed to condemn the students' reference to the lynching of African-Americans. After the "Morning Joe" hosts' and guests' comments went viral Wednesday, Twitter users started the tongue-in-cheek, trending hashtag "#RapAlbumsThatCausedSlavery" to respond to the pundits' assertions.
© Copyright IBTimes 2022. All rights reserved.
FOLLOW MORE IBT NEWS ON THE BELOW CHANNELS