University Of Oklahoma Racist SAE Chant: Enrollment Unlikely To Be Affected After Fraternity Video, Expulsions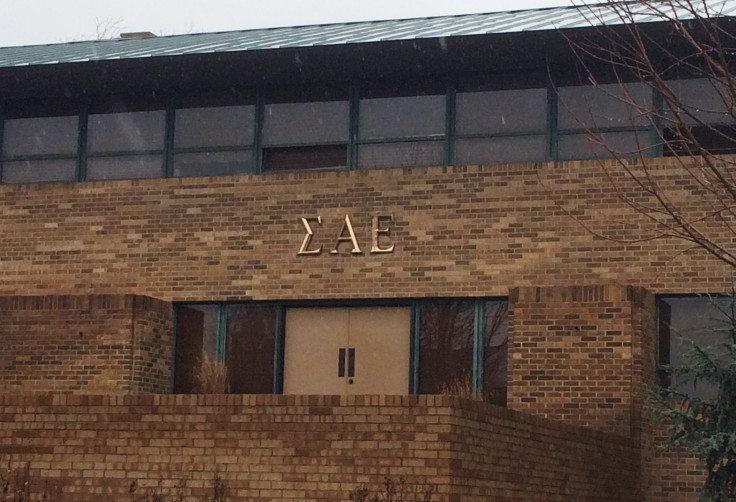 The recent video featuring University of Oklahoma fraternity brothers singing a racist chant may live on the Internet forever, but it likely won't have a long-term impact on the school's enrollment. University President David Boren has condemned the video and expelled two students, and experts say his swift actions -- plus the timing and prospective students' priorities -- will likely mitigate any lasting effects.
"The incident of one drunk frat boy -- I don't know that that's going to cause a huge ripple effect," said Devan Earle, owner of Dallas Admissions Consulting, which assists students and parents with the process of applying to high schools, colleges and graduate schools.
The video was released as thousands of high school seniors across the country are getting acceptance letters and choosing which colleges to attend. Some prospective Sooners were outraged, among them Jean Delance, a black four-star offensive tackle who publicly decommitted from playing for OU's football team upon seeing the video. Others were more were divided:
Though the OU scandal "is certainly not good for PR," Earle said it's not a big deal for admissions. Black applicants could be turned off, but they're not a large part of OU's student body in the first place, he added. During the fall semester of 2014, just 5.2 percent of OU's 27,278 students were African-American, according to an enrollment summary.
In addition, CEO Joyce Smith of the National Association for College Admission Counseling said Boren's expeditious actions to punish the students who participated in the racist chant demonstrated the school's commitment to keeping all of its students safe. "The president's face was on every TV and newspaper saying, 'This will not be tolerated,'" she said. "I have to believe that had an impact on prospective students."
Boren, a former Oklahoma governor and U.S. senator, got out in front of the scandal, Smith said, so nobody can find fault with the university. It showed parents worried about sending their children away that OU will take care of them.
The timing is also good. March 1 -- before the video's release -- was OU's deadline for students hoping to enroll for the summer semester. Applications for fall and spring open April 1 and Nov. 1, respectively. Earle said that's a long time, especially in a society with a short attention span. "Who knows if it's going to be on anyone's radar in six months?" he wondered.
History shows it could go either way. After 9/11, New York schools such as Barnard College saw applications dip. Conversely, Virginia Tech saw an increase in applications following the 2007 shooting massacre that left 32 people dead on its campus. However, in the first full admission cycle after the Jerry Sandusky child sex abuse scandal, Penn State University saw about a 12 percent drop in applications.
"I think that people understand in a variety of ways that some things are individual incidents, and once it's been a cycle, it's not as much on their brains," said Bari Norman, president of Expert Admissions in New York City.
Although safety may be a top priority for students' overprotective moms, data shows students care most about a college's academic reputation. The American Freshman 2014 report out of the University of California, Los Angeles, found students also consider employability, financial aid and social activities among the most important factors when choosing a school.
In other words, Norman said, people who had already planned on enrolling at OU will probably still enroll. Students who already weren't considering it probably still won't. If anything, the students who might be most influenced by the OU video are the undecided ones: "People who would have been on the fence," Norman said, "who say, 'hey, maybe this isn't the best place to go.'"
OU could not be reached Wednesday for comment.
© Copyright IBTimes 2023. All rights reserved.
FOLLOW MORE IBT NEWS ON THE BELOW CHANNELS