Reaction to Rebekah Brook's Resignation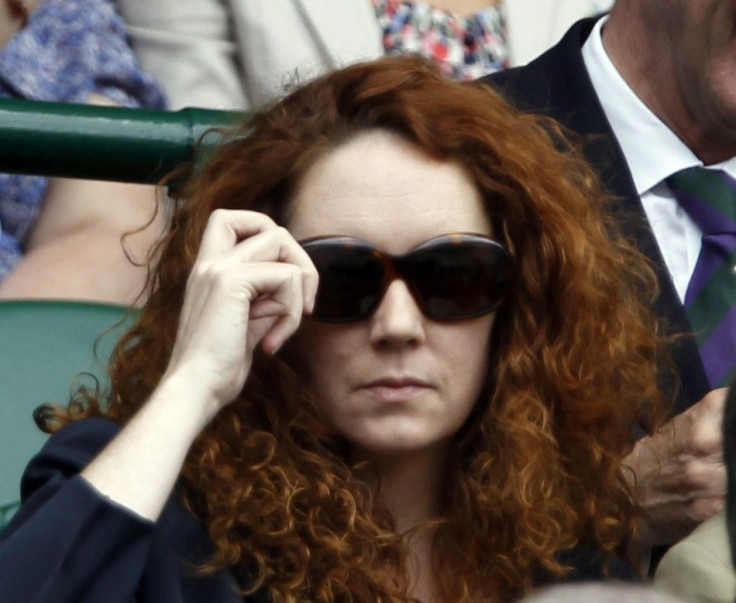 Rebekah Brooks' resignation as chief executive of scandal-scarred News International has elicited waves of reaction, from relief to outright cynicism.
"It is right that Rebekah Brooks has resigned. No one should exercise power without responsibility. It is right that Rebekah Brooks has finally taken responsibility for the terrible events that happened on her watch, like the hacking of [murder victim] Milly Dowler's phone. Rupert Murdoch says that News Corp has handled these allegations 'extremely well'. He still hasn't apologized to the innocent victims of hacking. He clearly still doesn't get it. When he comes to House of Commons next week, people will expect him to start taking some responsibility and apologies for the illegal actions which happened in his organization.
-- Ed Miliband, leader of Britain's Labour Party
The right decision
--A spokesman for UK Prime Minister David Cameron
I think this is the right decision. I think many people expected it to come rather sooner, but I think her position was extremely difficult. The most shocking revelation of all, perhaps, was the hacking of Milly Dowler's phone, which took place when she was the editor of the paper and there has obviously been a stream of revelations since then.
--John Whittingdale, chairman of the Commons Culture, Media and Sport Committee
"Every day I've come to work and thought No more hacking. We won't have it on the front page but I've been proved wrong. It's clear that the Murdoch organization have attempted to put a lid on it: they closed a paper, that didn't stop it; they got rid of a chief executive, that didn't stop it; now it's the committee and that's going to be enormous. None of us know what's in those files. We don't know how big it is. Or how bad it is.
--Chris Blackhurst, editor of the Independent newspaper
I think it is right that she goes. I think she should have gone a very long time ago. Frankly, she should have gone when she said she had paid police officers for information back in 2003. I thought it was disgraceful when the newspaper last week was closed as a way of trying to protect Rebekah Brooks and then Mr. Murdoch saying that she was his priority. It felt like those in the boiler room were carrying the can for those who were really at the helm of the ship.
--Labour MP Chris Bryant
"Just heard Rebekah Brooks' has resigned. Thank God! It's another step closer to getting a more responsible press in this country.
--Lord Prescott, the former deputy prime minister
Her departure will now lead the focus onto James Murdoch and what he knew. I think she still has questions to answer and I hope she does not see this as a moment where she cannot turn up to the committee.
--Labour MP Tom Watson, member of the Commons Culture, Media and Sport Committee
"I wish Rebekah no ill.
--David Yelland, former editor of the Sun newspaper who was later replaced by Rebekah Brooks
It was the right decision, but it came far too late. Rupert Murdoch should have requested her resignation on the day that he discovered she was editor of the News Of The World when Milly Dowler's phone was hacked. That revelation was so shocking in and by itself to have warranted her red head on a platter.
--Roy Greenslade, media commentator for The Guardian newspaper
"Every dog has its day and I suppose Rebekah Brooks is that dog. It's a bit King Canute-like that things are still being denied and opposed [by News International]. They should try telling the truth.
--Mark Lewis, lawyer of Milly Dowler's family
The situation with Rebekah Brooks is that there was no other company in this country that would have given her the chance to remain as chief executive, so you have to ask why she remained and she herself gave the answer: she was a lighting conductor. James Murdoch is now the boy on the burning deck and I don't envy him that position. I would certainly like to ask Brooks how it could be that as chief executive of that business, she apparently didn't know that was going on. I think she will have to be grilled about what she as a chief executive should have known and the assumption will be that she did know a lot more than she has ever been prepared to let on.
--David Mellor, former Heritage Secretary
© Copyright IBTimes 2023. All rights reserved.