REAL MADRID NEWS: Jose Mourinho Warns His Players, Praises Luka Modric, Supports Kaka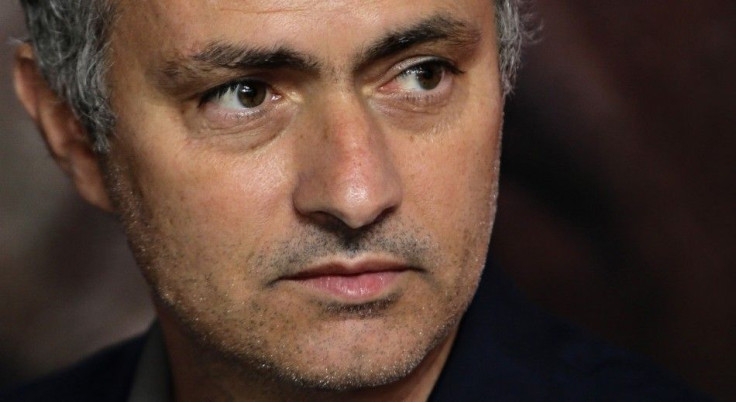 Real Madrid manager Jose Mourinho touched upon many subjects, including his team's top signing in this summer's transfer market, in a full-range interview with Spanish newspaper AS published Friday.
Mourinho praised his newest player, midfielder Luka Modric, and said Los Blancos fans will embrace and appreciate his game.
"I am convinced that he fits right in and that the fans will love him," Mourinho said to AS. "He's a very talented player and tactically strong. Additionally, he's a real team-player who's always looking to help his team-mates. He adds quality and a certain magic to the team. "
After a lengthy negotiation and some drama, Los Blancos signed the Croatian on Aug. 27 from Tottenham Spurs for £30 million. So far he has made only one appearance, but more should be on the horizon.
Modric's creative dribbling and passing skills should help a Real squad that has struggled early this season, and many believed he would replace attacking midfielder Kaka, who was linked to his old club AC Milan and to Manchester United during the summer.
The Brazilian has battled injuries since he joined Real in 2009, and made only 27 appearances in La Liga last season. He has yet to make an appearance this season, but Mourinho did not close the window on Kaka's time at the Bernabeu.
"He is training well and when we can use him then we will use him and try to bring out the best in him," Mourinho said. "It will not be easy, but we have a fairly small squad of only 20 players and Kaka will have his chance."
As the club prepares for Champions League group play, Mourinho also called out the entire team, stating every game should matter, and warned his players that he will take action if they pick and choose when they compete.
"I will tell my players that you cannot just be at your best for a certain game or against a certain opponent," Mourinho said. "To be at our best in the Champions League we must also be at our best in La Liga and in the Copa del Rey. This means each game does not just have one objective, to win, but also to look for improvement and progress.
"If I detect that someone does not understand that - for example if someone holds back in La Liga thinking about the Champions League - they will get a surprise and not play the Champions League."
© Copyright IBTimes 2023. All rights reserved.