Real Madrid's Ballon d'Or Winner Anticipated For A Summer Extension
KEY POINTS
Luka Modric is one of the more reliable players for Real Madrid
Modric won the Ballon d'Or back in 2018
The veteran player is anticipated for a contract extension over the summer
The expectations are high for Real Madrid provided the illustrious history of the football club. One player expected to continue to shine and offered a well-deserved contract summer extension is Luka Modric.
The midfielder has proven to be one of the more consistent workers in Real Madrid in the past decade. Fans have lauded the Croatian star as one of the reliable players who can step up for Los Blancos at any given time.
The 34-year-old was a threat before as a member of the Tottenham Hotspur Football Club but has since then been accepted by Real Madrid. In 2018, Modric was awarded the most prestigious individual award by winning the Ballon d'Or.
The veteran has been a staple of the club since 2012 and has been through the team's ups and downs in the past decade. It's important to note that Modric has already tallied 333 matches for Real Madrid in his entire stay with the squad. Throughout all of these, he has scored 22 times and assisted on 52 goals.
Throughout everything that Modric has done, people see him as one of the craftiest midfielders in the game today. With the way he moves on the pitch, accompanied by the elegance he exudes around defenders, Modric has made a name for himself as a pivotal piece in Real Madrid. Despite his age, he exerts as much or even more effort than the majority of the people on the field.
Per The Real Champs, Modric's contract is set to expire but the board should be looking to extend it. As his deal expires this September, it is most likely that he should receive an extension for an additional year or two.
It has been an interesting predicament for the past few months given the threat of the coronavirus looming. While the world recovers from the global pandemic, these players are ready to bounce back as soon as the games resume. It will come as no surprise as someone like Modric will be among the first to lead Real Madrid into rallying again on the pitch.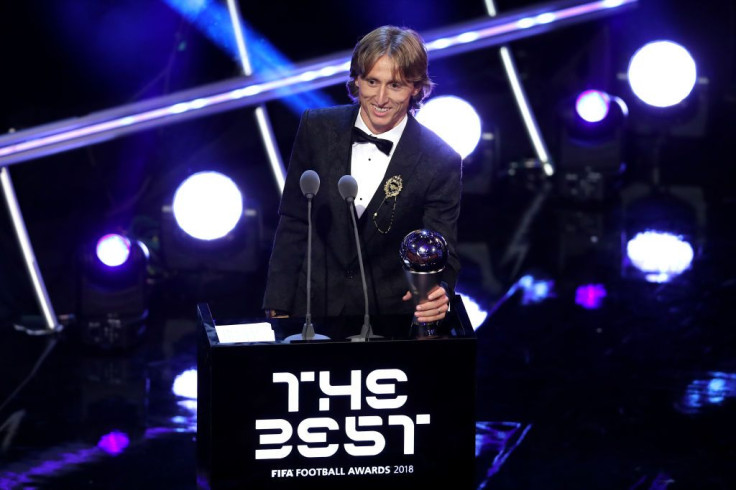 © Copyright IBTimes 2023. All rights reserved.