Is This Really How McDonald's Onions Are Made? 'This Has To Be A Joke'
The secret to how McDonald's (MCD) makes another one of its ingredients has been revealed in a now-viral TikTok video.
The video, posted by a McDonald's worker, shows how the onions that are used by the fast-food chain are prepared.
The onions, which are shown in the video dehydrated and prepackaged in a bag, are placed in a container and soaked in ice and water from the tap. The onions are then stirred as they soak up the water that brings them back to life for use on the chain's menu items.
The video, which has garnered over 13 million views and 1.2 million likes to date, has racked up a range of reactions from viewers.
Some TikTok commenters were genuinely surprised at the onion-making process as user responses range from "I don't what I expected tbh [to be honest]" to "damn not even the onions are real" to "y'all can't just chop some onions?"
One user on the social media site pointed out that the dehydrated onions looked like "rice," while another said, "I'm actually disgusted bc [because] they taste so good."
Others weren't bothered by the preparation of the onions as one user pointed out that rehydrating dehydrated food is not an uncommon practice. "That's not gonna stop me from eating it," read one comment.
Some users were relieved that they have been requesting their burgers sans onions after seeing the video. But many viewers were in shock, with one writing, "This has to be a joke."
On McDonald's website, it doesn't mention using dehydrated onions for its meals but does say it uses a "variety of onions" sourced from suppliers in the U.K., Netherlands, and U.S.
The poster of the video, who goes by the name Justin Albert, has over 22.6 million followers and 1.7 million likes. His page features a number of other videos about McDonald's, from how the restaurant serves its pickles to how it makes its hash browns and breakfast burritos.
The viral video follows the release of other popular clips posted by McDonald's workers that give away secrets from the burger restaurant. One viral clip made headlines in December for showing how the McRib is made. The post came weeks after the item's comeback following several years off the menu.
In another video, a McDonald's worker revealed that the chain has cameras at the drive-thru to identify customers when they order, sending some social media users reeling when they discovered they were captured on video.
Shares of McDonald's were trading at $213.72 as of 12:08 p.m. EST on Thursday, down 68 cents or 0.32%.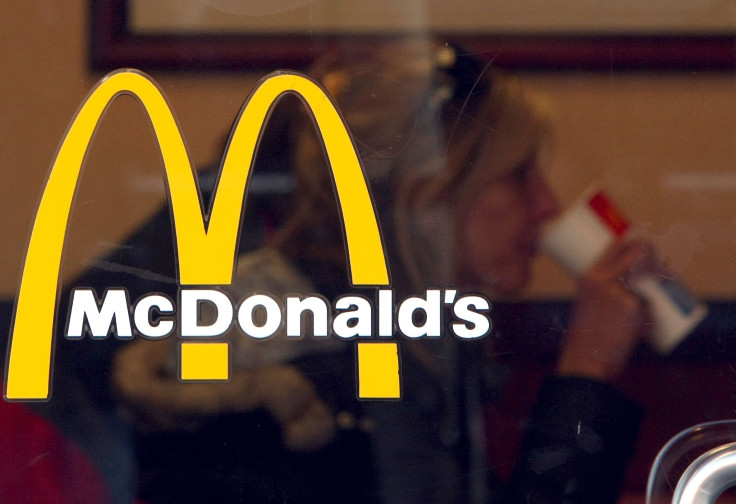 © Copyright IBTimes 2023. All rights reserved.