Recent Blue-Chip Signings Inject Excitement, Anticipation For PFL's Future Seasons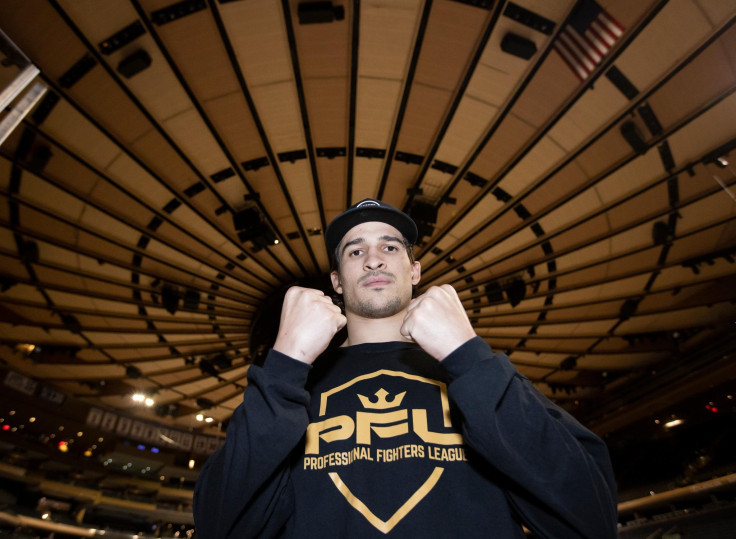 KEY POINTS
PFL most recently bolstered its locker room of talents with a round of rapid-fire signings
A small group of former UFC stars also made the switch to PFL
Some of PFL's newest acquisitions will make their respective debuts this November
The curtains have yet to close on the Professional Fighters League's historic 2022 season, but the promotion has already started beefing up its roster for next year.
In a span of a few weeks, the organization managed to bring in proven and established talents, as well as an up-and-coming amateur prospect who comes from a combat sports royalty.
The first of its marquee signings was featherweight standout Shane Burgos, who actually turned down a contract with the Ultimate Fighting Championship (UFC) to join PFL.
Burgos was coming off an almost six-year run with the UFC that saw him compete inside the Octagon 11 times, putting together an 8-3 record.
"Hurricane" ended his UFC run with back-to-back victories against Charles Jourdain and Billy Quarantillo.
The American will be joining the 2023 PFL featherweight tournament.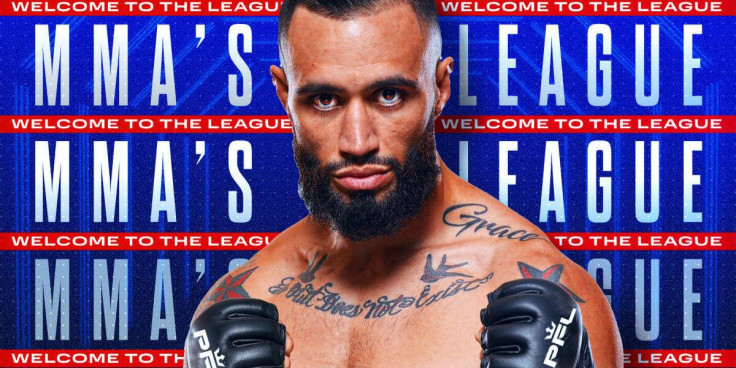 According to Burgos, inking an exclusive deal with PFL was an offer "too good to pass up."
"I'm going to be making a stupid amount of money," Burgos said in an interview with MMA Junkie Radio. "The money was too good for me to pass up. I couldn't say no to that money. I've got kids I've got to feed."
"The first time I did the free agency thing they gave me an offer, and it was a great offer the first time."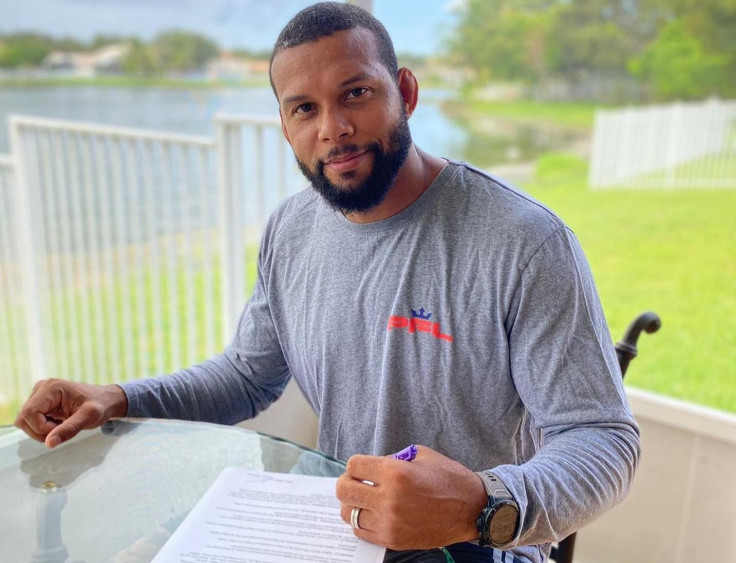 Less than a month later, it was announced that PFL had also acquired the services of former UFC light heavyweight title challenger Thiago Santos.
Like Burgos, Santos had just concluded a lengthy run with the UFC.
Santos competed in the UFC from 2013 to 2022, where he competed as a middleweight and a light heavyweight.
During that nearly decade-long stretch, "Maretta" compiled a 14-10 record inside the Octagon, notching notable victories against Nate Marquardt, Jack Hermansson, Kevin Holland, Jan Blachowicz, Anthony Smith and Johnny Walker.
Santos will likely be most remembered for his performance against Jon Jones in a highly-entertaining battle for the gold-plated strap.
Unfortunately for Santos, he fell short in his bid. However, many believed that he deserved to walk away with the victory against Jones.
Santos will be an interesting addition to an already stacked 205-pound division in PFL.
Just days later, PFL also announced the signing of former UFC bantamweight title contender Marlon Moraes.
Moraes had previously announced his retirement from the sport following an 11-fight stint under the UFC banner.
"Magic Man" recorded notable wins over the likes of John Dodson, Aljamain Sterling and Jose Aldo.
Furthermore, Moraes battled Henry Cejudo for the vacant UFC bantamweight championship but ended up losing by TKO in the third round.
Signing with the league is a homecoming of sorts for Moraes, who made a name for himself as the bantamweight champion of the World Series of Fighting—the entity that preceded PFL.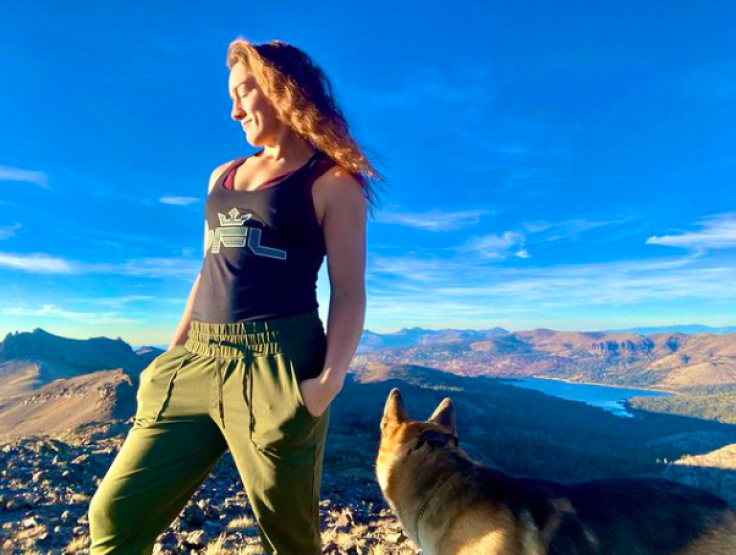 The most recent of the PFL's round of recruitments is women's featherweight Aspen Ladd, who was also coming off a stint with the UFC.
While her run in the Octagon will most likely be remembered for the issues outside the cage, most fans and pundits still feel that Ladd has the skill level t to be a top-tier combatant in any organization.
Competing as a featherweight in PFL, Ladd gets the opportunity to show off what she's made of without having to face the weight-cutting issues that plagued her in the UFC.
In seven UFC outings, Ladd put together a 4-3 record, including three-straight wins over Lina Lansberg, Tonya Evinger and Sijara Eubanks.
While Burgos and company are indeed great additions to PFL's locker room, the most intriguing of the league's recent signings isn't even plying his trade in the pro ranks yet.
PFL brought in Biaggio Ali Walsh, the grandson of the late boxing legend Muhammad Ali.
Biaggio, the older brother of undefeated middleweight boxer Nico Ali Walsh, is 1-1 as an amateur in MMA and is expected to turn pro as part of PFL sometime next year.
Fans won't have to wait too long for Biaggio's PFL debut as the 24-year-old is scheduled to face Tom Graesser in an amateur showcase bout at the 2022 PFL World Championships in New York this coming November 25th.
Getting that kind of exposure very early on in his career should be a highlight for Biaggio, who aims to bring the legacy and prestige of the Ali name to the sport of MMA.
"I embrace it, I love talking about my grandfather. I love my grandfather," Biaggio told MMA Junkie Radio. "We've had so many memories together, and talking about him just inspires me more, so I embrace it every time it comes up."
"But at the same time, I'm Biaggio Ali Walsh, and that's why I'm here. I'm trying to make my own name, my own legacy. At the end of the day, that's what every fighter is trying to do, so I'm not that different from any other fighter. I just have a famous grandfather."
For Burgos, Santos, Moraes, Ladd and Biaggio, PFL provides an alternative global platform that could prove to be more rewarding than the others.
For starters, PFL is distributed in over 160-plus countries worldwide across the biggest broadcast partners.
Moreover, the league also provides fighters with the best path to success with the true sports-style tournament format.
In a setup that's based on meritocracy, PFL rewards the fighters based on their performances.
At the end of each tournament awaits the highly-coveted world championship and a million-dollar purse, which is unique to PFL.
Whether it's building a lineup for the present or a roster for the future, PFL has undoubtedly done a wonderful job in picking up top-tier talent.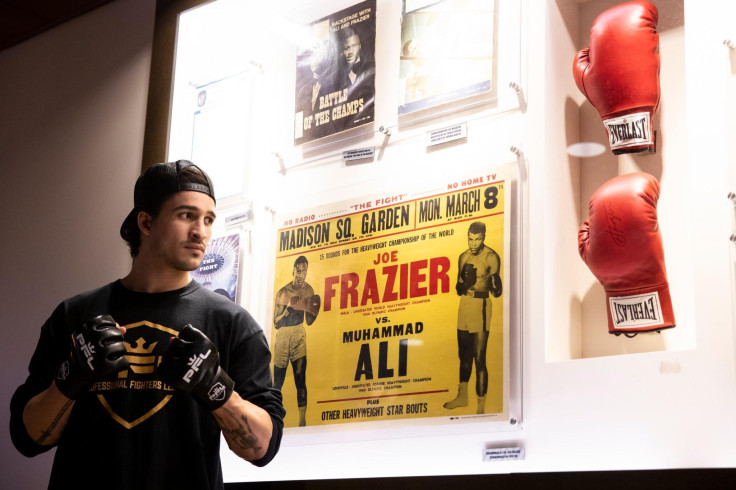 © Copyright IBTimes 2023. All rights reserved.
FOLLOW MORE IBT NEWS ON THE BELOW CHANNELS