Recession In Euro Zone Ends; UK Reports Upbeat Claimant Count Change While BoE Minutes Dissapoint Markets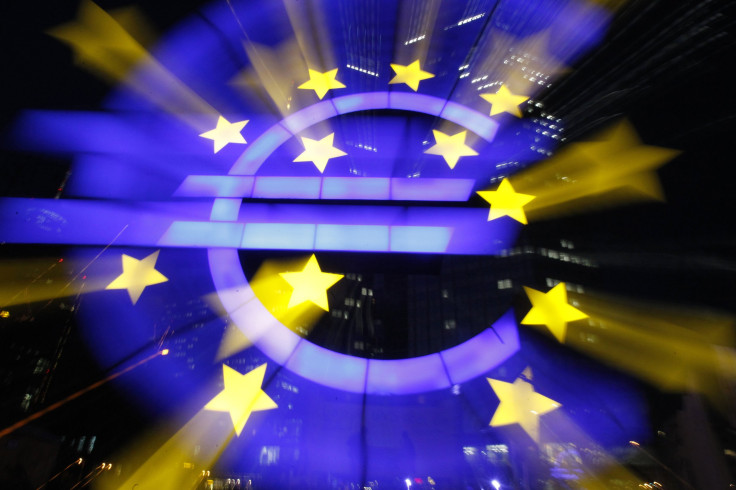 The euro zone emerged out of its longest recession since World War II, as the 17-nation bloc's economy expanded at a better-than-expected rate in the second quarter, while upbeat unemployment data from the UK reinforced signs of momentum in that country's economy.
In the euro zone, gross domestic product, or GDP, grew at 0.3 percent in the June-ended quarter, compared with a contraction of 0.3 percent in the first quarter, beating analysts' expectations of 0.2 percent growth, flash data released on Wednesday by the European Union's statistics office showed.
Second quarter GDP growth in France and Germany also exceeded expectations, while a continuing contraction in Spain and Italy weighed on the region's overall growth.
Data showed that the prolonged recession in France ended in the second quarter of 2013, as the euro-zone's second-largest economy posted a 0.5 percent growth, compared to a contraction of 0.2 percent in the previous quarter. Analysts had pegged economic growth to expand at 0.2 percent.
Germany's economy expanded at 0.7 percent in the June-ended quarter, up from a 0.1 percent growth in the first quarter, and better than estimates of a 0.6 percent quarterly growth.
Spain's gross domestic product, on the other hand, dropped 0.1 percent and Italy's economy contracted by 0.2 percent in the second quarter. However, the rate of contraction eased in both the economies, on a quarter-on-quarter basis.
Analysts expect economic growth in the euro zone to continue in the third quarter, although at a modest rate.
"Positive signs include a further rise in euro-zone PMIs in July and improving sentiment in Germany, as underlined by yesterday's ZEW investor survey. But the peripheral countries are still mainly in recession and are a long way from the rates of expansion needed to eat into their enormous debt burdens and to make a dent in sky-high unemployment rates. What's more, there is still plenty of fiscal austerity to come," economists at Capital Economics wrote, in a research report.
In UK, the unemployment rate, which measures the percentage of the total work force that is unemployed and actively sought employment during the previous three months, held steady at 7.8 percent in July, in line with projections.
However, the Claimant Count Change, which measures the change in the number of unemployed people in the UK in a given month, dropped by 29,200 -- its steepest fall since mid 2010 -- in July, from a revised figure of 29,400 drop posted in June. Analysts polled by Reuters had projected the claimant numbers to drop by 15,000 in July.
"The unemployment numbers carry a new-found importance now that the Bank of England has pledged to not raise interest rates until the jobless rate has fallen below 7.0 percent. The Bank envisaged this not occurring until 2016, but increasingly buoyant survey data suggest the threshold may be breached sooner," Chris Williamson, chief economist at Markit said, in a research note.
Meanwhile, the Bank of England, or BoE, released the minutes of its monetary policy committee's August meeting, on Wednesday. The minutes revealed that governor Mark Carney's decision to provide forward-looking guidance on the future course of interest rates and his pledge to keep borrowing rates at 0.5 percent until the unemployment rate fell below 7 percent, was not unanimous.
In Europe, markets traded only mildly higher on Wednesday following the release of GDP data, and unemployment figures from the UK.
The Stoxx Europe 600 index rose 0.18 percent, Germany's DAX-30 was up 0.15 percent and France's CAC-40 was trading up 0.35 percent. London's FTSE 100 was trading flat, despite the upbeat employment data, as investors struggled to digest the BoE minutes, which hinted at a difference of opinion on future monetary policy among its officials.
© Copyright IBTimes 2022. All rights reserved.
FOLLOW MORE IBT NEWS ON THE BELOW CHANNELS