Red, Redder, Reddest, Blue! Changing Demographics Could Make Mississippi, Texas The Republican Party's Worst Nightmare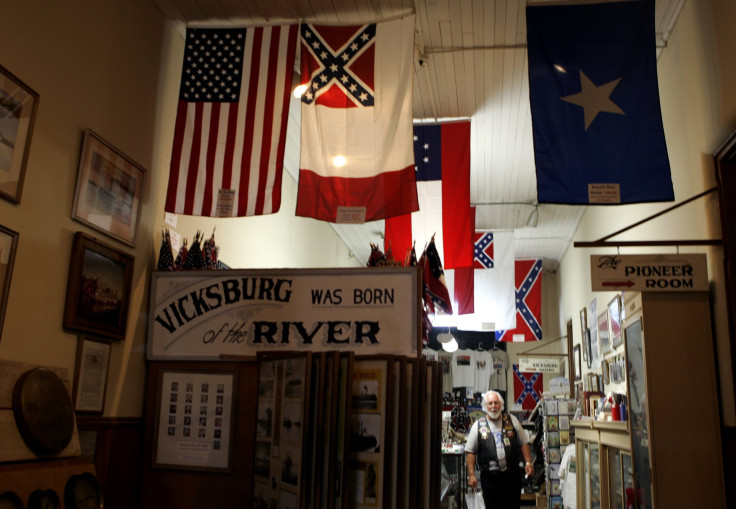 JACKSON, Miss. -- One day, all of Mississippi will look like Scott County. A largely farming community located in the heart of this conservative Deep South state, Scott County is home to the highest proportion of Latinos in Mississippi, at around 11 percent, who mainly come to work in corporate poultry factories. Combined with the county's roughly 37 percent African-American population (which mirrors the overall black population in Mississippi), blacks and Latinos make up almost half the population there.
So far, Scott County's blacks and Latinos -- both Democratic-leaning groups -- haven't been able to tip the balance of political power; Mitt Romney, who barely campaigned in the state, won 54 percent of the county's vote in 2012.
And Republicans are doing everything in their power to keep it that way, in Mississippi and in other states where they exert significant control, contends Bill Chandler, executive director of the Mississippi Immigrants Rights Alliance. Chandler points to new requirements for voters to show government-issued identification at the polls in Mississippi and other southern states as well as implementing strict immigration enforcement laws in Alabama and Arizona, which resulted in a Supreme Court case this year.
Conservative whites are extremely concerned that they'll eventually be outnumbered by black and brown voters, Chandler, whose organization investigated claims of vote suppression and led voter-registration drives in Scott County in 2012, told International Business Times.
Many Americans, including the leaders of the major political parties, consider the Deep South inconsequential in national elections. Since the 1980s, the region has shifted from almost uniformly Democratic to solidly Republican. Most southern states have Republican governors, legislatures and predominantly Republican congressional delegations with a smattering of racially gerrymandered districts that give blacks one or two seats in key states. As a result, national Republicans rarely visit the South except for perfunctory stops to stump during party primaries and national Democrats rarely bother with wasting the party's money there.
Yet, political analysts say the South could portend the future of the American political system more than any other region of the country. Republican failures to take back the White House in the last two presidential cycles -- largely due to the participation of blacks and Latinos in battleground states -- have touched off debates within the party about whether it is too white, too conservative, too regionally centered. Largely left out of that debate, yet crucial to it, is that Mississippi -- the deepest of the Deep South states -- is on its way to becoming the first majority African-American state. And when that happens, if observers such as Chandler are right, Mississippi will go from red to reddest to blue, with not so much as a hint of violet in between. And other states with large minority populations -- most of them in the South, most now solidly Republican, most notably conservative powerhouse Texas -- won't be far behind.
A changing electorate
Blacks make up 37 percent of Mississippi's population, and though Republicans dominate statewide elections, black Democrats wield an extraordinary amount of political influence in the state. Mississippi has the most black elected officials of any other state. Seventeen contiguous western counties, which include the Mississippi Delta -- the most-heavily concentrated slave area in America before the Civil War -- already have majority black populations, some with as high as 80 percent.
U.S. Rep. Bennie Thompson, the congressman who represents the Delta and some adjacent hill country (a district gerrymandered to ensure a large black majority, which had the effect of ensuring Republican winners in neighboring, former swing districts that lost their largest blocs of black voters) is one of the longest serving and most-powerful blacks on Capitol Hill. In 2011, for the first time in the state's history, an African-American won a major party's gubernatorial nomination, and blacks make up the majority of the Democratic caucus in the state legislature. "We are a long way away," from African-Americans' numbers growing large enough to help elect a Democratic governor or put Mississippi in the win column for a Democratic presidential candidate," Byron D'Andra Orey, a political science professor at Jackson State University, said.
Orey acknowledges that if it's going to happen anywhere, it will happen in the Deep South, and mostly likely in Mississippi. Already, 57 percent of African-Americans live in the South and their numbers are growing as more blacks move back to the region, reversing a trend known as the Great Migration, from 1910 to 1970, when blacks fled to northern and western cities.
Orey, who studies racial trends in Mississippi elections, said even with their large numbers, black voter turnout in Mississippi rarely matches white voter participation, but he said the migration of Latinos, whose numbers are growing the fastest of any group, could be game changers. Between 2000 and 2010, Latinos increased their numbers in Alabama and Mississippi by 106 percent and 145 percent, respectively, according to the Pew Hispanic Center.
Observers of political trends say the likeliest scenario is Mississippi's population more closely resembling Scott County's, with a 50 percent or so nonwhite population, and then peeling off just enough of the white vote to make the state go from red to blue. Together, blacks, Latinos, and Asians -- all of which tend to vote Democratic -- barely make up 40 percent of Mississippi's population, yet Barack Obama won close to 45 percent of the state's overall vote.
Then there's Texas
Orey said states such as Texas and Arizona provide the best example of how majority minority populations can spur political change even without holding power. Texas, where non-Hispanic whites, or Anglos, are 44.5 percent of the populations, is the nation's second fastest-growing state, having added five million people since 2000, with Latinos accounting for more than two-thirds of the population surge, mostly from western states such as California. The California-Texas emigrants are generally settling in the few Democratic strongholds of Dallas, Houston and Austin, close to jobs and family members. At the same time, the largely white Texas suburbs are exploding in population. Texas is home to eight of the nation's 15 fastest-growing municipalities with at least 50,000 people, U.S. Census Bureau information shows, and of those cities, three are suburbs of Austin.
Despite their large numbers in Texas, Latinos make up only one-third of eligible voters and the state remains safely Republican. Romney won 57 percent of Texas' vote, and the state hasn't elected a Democratic governor since 1990 or sent a Democratic senator to Washington since Lloyd Bentsen won a third term in 1988. And as in Mississippi, the state is getting more overtly conservative as its minority populations increase. Orey said it's no coincidence that where you have a high and growing concentrations of blacks and Latinos, you have Republicans increasingly attempting to control the outcomes of elections.
"I would make the argument that there's a cause and effect," Orey said.
Battle for the Map
Even Mississippi's former governor, Haley Barbour, who flirted with the idea of running for the GOP nomination for president in 2012, believes his party is in trouble. Following the 2012 campaign, when Obama hammered Romney in all regions except the South -- again, due to participation by blacks, Latinos and young people, Barbour said of the GOP, "We've got to give our political organization a very serious proctology exam ...We need to look everywhere."
While Republicans are soul-searching, Democrats are beginning to recognize that the South could be in play for them down the road. On a recent mid-October evening in Jackson, about 75 people gathered for a town hall meeting where U.S. Sen. Bernie Sanders, of Vermont, was scheduled to be the featured speaker. As it turned out, Sanders couldn't attend and participated in the meeting via an Internet camera because that night Congress was set to vote to reopen the federal government after its controversial 16-day shutdown. An Independent who votes with Democrats, Sanders pointed to the shutdown as reason for Democrats to spread the political playing field into conservative southern states. Though it is possible that demographics will ultimately be the driving factor, Sanders told those assembled, "If you don't get involved in the conservative states, they'll never be battleground states."
Sanders' Mississippi appearance was to be one stop on a tour sponsored by South Forward, a Democratic political-action committee that aims to recapture statehouses in Dixie as well, as the PAC's executive director Jay Parmley says, redraw the lines that put his party at a severe disadvantage. "We have never before had such lopsided lines for legislative seats. There are very few true swing districts left where either party can win," Parmley told IBTimes.
For Democrats, the most-valuable prize on that battlefield would be more influence in state legislatures, which oversee redrawing voting maps once per decade. Parmley's view is that partisan redistricting, or gerrymandering, is a key factor in the recent, expensive and debilitating partial government shutdown, which some say jeopardized America's economic status.
Few states provide a better case study for how redistricting can change a political outcome despite its demographics than the Lone Star State and its 2003 redistricting effort led by powerful Republican congressman Tom DeLay. While Texas' population grew enough to warrant giving the state four new congressional districts since 2000 (giving it the nation's largest majority-Republican congressional delegation), that redistricting effort elicited harsh criticism of racial gerrymandering. One of those districts, which came to be called the Fajita Strip, stretched 350 miles between Austin hill country and the Rio Grande delta on the U.S.-Mexico border and was 25 miles wide at its widest point. Eventually, a court ordered the district redrawn because it diluted Hispanic voting strength. The plan, which conservative magazine The Weekly Standard termed "the Texas Chainsaw Gerrymander" for the way it slashed Democratic power-- and by extension the power of its most-loyal constituencies, Latinos and blacks -- wasn't the first time a voting map was so unapologetically manipulated to ensure electoral success for a political party; in blue states, Democrats have strong-armed redistricting the same way. In fact, if they get a shot, Democrats have vowed to do the same thing all over the South.
Parmley, the South Forward leader, said, "It'll take a few election cycles, but districts that were drawn to be very safely Republican, just because of demographic shifts, will become more competitive. Then the question becomes how many legislative seats do we win in 2020, so when we redraw the lines in 2022, they're more structurally advantageous for us."
Texas may be laying the groundwork for such a shift. Democratic state Sen. Wendy Davis, whose political celebrity is on the ascent since she filibustered a controversial abortion bill and announced she would seek the governorship, has both parties wondering aloud if Latinos, a few blacks and progressive transplants to major urban centers can swing the state Democratic.
If that could happen in the state that George W. Bush and Rick Perry hail from, it could happen anywhere.
© Copyright IBTimes 2023. All rights reserved.