Red Sox Owner Buys Boston Globe Newspaper: Five Things You Should Know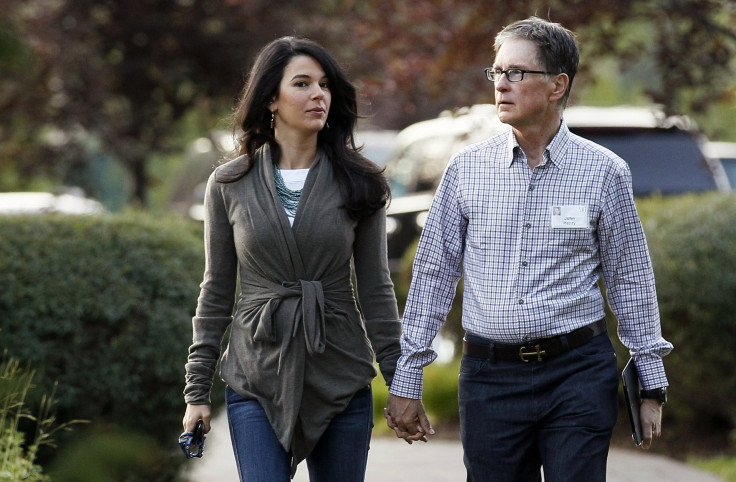 John W. Henry, the private equity billionaire businessman and principal owner of The Boston Red Sox baseball club, has agreed to purchase the Boston Globe newspaper (as well as the Worcester Telegram & Gazette and some other assets) for $70 million.
Here are some things you should know about this deal:
*John Henry Bought In Very, Very Cheap
Henry purchased the venerable 141-year-old newspaper (which has won 21 Pulitzer Prizes) at a bargain basement price. Twenty years ago, the New York Times Co. (NYSE: NYT) bought the Globe from the Taylor family for whopping $1.1 billion (or about $1.78 billion in 2013 dollars). That amounts to a 96 percent discount. Lou Ureneck, a Boston University journalism professor, told Reuters that Henry paid more for his second baseman (Dustin Pedroia who recently signed a contract extension valued at a minimum of $100 million) than he did for the Globe.
*The Globe Is In Deep Trouble
Like most newspapers, the Globe is facing serious issues -- overall revenues are declining by 7 percent annually, while revenues from print advertising plunged by 10 percent every year. "Newspapers are bleeding, losing much of their advertising revenue," Dr. Lance Strate, Professor of Communication and Media Studies and Associate Chair for Graduate Studies at Fordham University, told IB Times. "At this point, the most valuable thing about the Globe is its distinctive brand, more so that the publication itself. Every newspaper is struggling in making the transition to the internet."
Strate suggested that he's not even sure the Globe is worth $70 million price tag, but added that Boston is more of a print-oriented city than most. "The Globe does have a distinctive image that most newspapers lack, so I think it may turn out to be a good deal for Henry," he added.
*This Deal Raises Some Serious Conflicts of Interest
John Henry's acquisition of the region's biggest paper could raise some serious issues with conflicts of interest and journalistic integrity. If the boss of the newspaper owns the baseball team that its sportswriters are supposed to cover, will they be forced to limit their criticism of the team, its players, its coaches and, particularly, its front office? Keep in mind, Henry also owns a majority share in local sports television network, New England Sports Network, which broadcasts Red Sox games.
Bob Ryan, the Globe's most well known sports columnist, told the New York Times: "This was the last circumstance anyone would want. It's nothing anyone would wish. It's scary, to say the least, for all involved." The Globe's sports editor Joe Sullivan similarly groused: "We don't know what the new situation is going to be in terms of hierarchy, but I would hope to be able to continue to cover the Red Sox the way we always have." Sullivan conceded that the mere appearance of conflicts of interest will be hard to deal with. "It will be there, hanging in the air," he said.
The Globe's most prominent baseball voice, Dan Shaughnessy, finds himself in a particularly uncomfortable position since he had criticized Henry in his columns over the years. "There's an inherent conflict of interest which no one can do anything about," Shaughnessy said. "All we can hope for is that everyone is allowed to do his job professionally and that we are able to keep our independence."
*But This Has Happened Before
Indeed, The Globe's former parent, New York Times Co., once held as much as an 18 percent stake in the parent corporation of the Red Sox club, which it finally sold off in 2012 after ten years of ownership. Other pro sports clubs in Atlanta, Chicago and Los Angeles and elseshere have owned shares in local newspaper as well, so the Globe-Red Sox deal is hardly unprecedented. Indeed, between 1964 and 1972, the most storied franchise in all of baseball (and Red Sox rival), the New York Yankees, were owned by the CBS television network. Similarly, the Chicago Cubs baseball club was once owned by the Tribune Company.
Strate noted that television stations used to cover the games independently, with sportscasters who were calling the games employed by the station, not the team itself. "Now they tend to be employed by the team, and this changes the nature of the coverage significantly," he said, "What once was sports journalism becomes sports public relations instead."
*Boston Globe Has Strong Brand, Reputation
Strate also said that in the past, news organizations have had sufficient journalistic integrity to be able to report objectively despite being owned by the same individuals or companies. "Whether that is still the case, given the overall decline in professional journalism remains to be seen, but the Boston Globe, like many major newspapers, has a solid tradition of professionalism to fall back on," he said. Nowadays blogs and social media outlets will call out any appearance of conflict of interest, another motivation for keeping to the straight and narrow."
FOR FREE to continue reading
✔️ Unlock the full content of International Business Times UK for free
offer available for a limited time only
✔️ Easily manage your Newsletters subscriptions and save your favourite articles
✔️ No payment method required
Already have an account? Log in
© Copyright IBTimes 2023. All rights reserved.