Refugee Crisis Not Europe's Responsibility Only: Angelina Jolie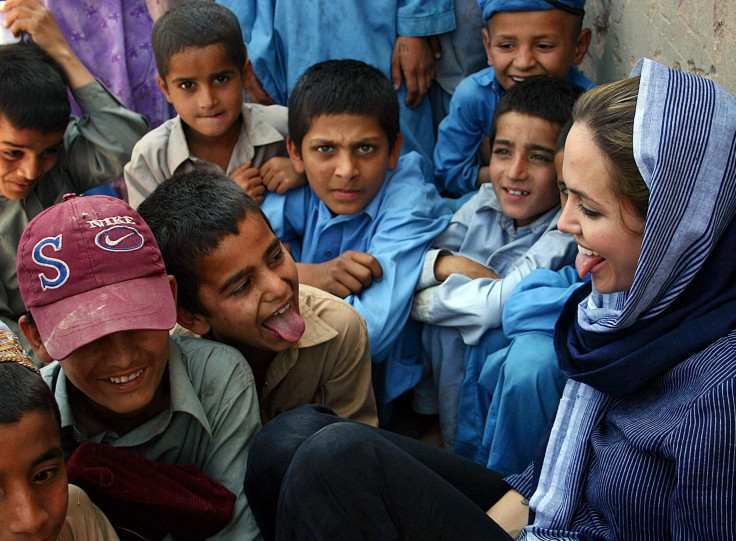 Angelina Jolie has asked not to blame refugees for seeking a better life. According to her, the crisis can be taken under control by prioritizing families fleeing war over economic migrants.
The Hollywood actress, known for her humanitarian efforts all over the world, wrote a guest column with Arminka Heli, a former refugee from the Bosnia-Herzegovina war in the 90s and a member of the House of Lords. In the article, the authors suggest that there is a great need for leadership at the moment to deal with the causes and the consequences of the global refugee crisis. However, the authors say that the crisis is not Europe's responsibility only.
"Every country in the world, not just in Europe, must be a part of the solution," they wrote on The Times. "We should not stigmatize anyone for the aspiration to a better life. But refugees are facing an immediate need to be saved from persecution and death and their rights are defined in international law."
According to Jolie and Heli, Middle Eastern countries like Afghanistan, Iraq and Syria have become "a killing field." They believe everyone, "in their shoes," would desperately seek refuge for a better life. The authors also blame the Syria conflict for creating "a wave of human suffering that has rolled out across the region and now reached the shores of Europe."
British Labour leadership candidate Yvette Cooper suggested that Britain should take 50,000 or more refugees if possible. The shadow home secretary also said that the country should also consider taking refugees, who had already arrived in Europe to ease the burden on Greece, The Telegraph reported.
Cooper also requested the government not to cut any funding for refugee camps.
© Copyright IBTimes 2023. All rights reserved.