Relief for Japan pours in from tech and entertainment worlds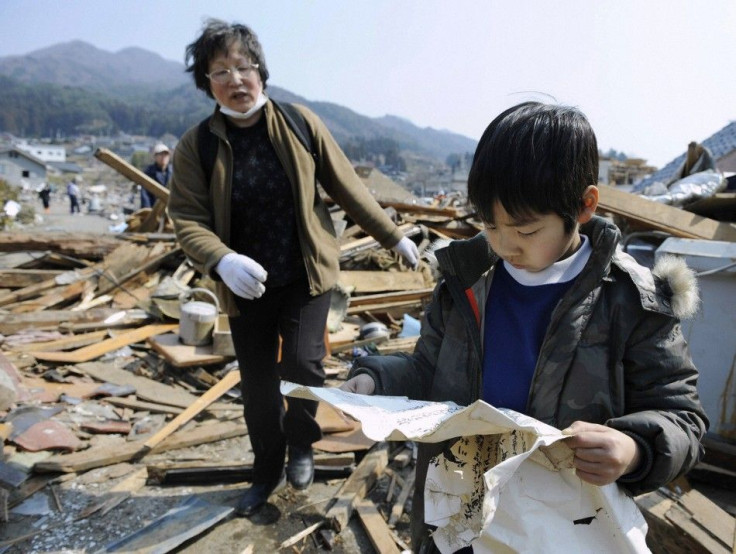 The international rescue and relief aid towards quake-hit Japan is being bolstered by active efforts from big names of the tech and entertainment worlds. The country brought to its knees by a powerful earthquake and the consequent tsunami on Friday has moved unexpected and unusual quarters to extend a helping hand, from China to celebs like Lady Gaga and Charlie Sheen while the tech world has also been mobilized towards Japan relief.
Keeping aside differences, China joined the long list of countries providing aid and rescue for Japan. Xinhua reported, a 15-strong Chinese international search and rescue team Monday morning set out to join the relief work in Oofunato, Iwate, a city severely damaged by a 9.0-magnitude earthquake.
China, which is prone to earthquakes and other natural disasters, expressed deep condolences and said it fully empathizes. Chinese Premier Wen Jiabao further assured, We will provide more as Japan needs it and we want to continue to help as necessary.
Among the other countries that are sending in aid include, United States of America, South Korea, Australia, Sri Lanka, India, Britain, Russia, Afghanistan, and Thailand.
Entertainment: Celebs scream 'donate', Lady Gaga designs bracelet

Strengthening the efforts put in by the world authorities to help Japan are the biggies from the world of entertainment.
American pop star Lady Gaga has designed a Livestrong-esque bracelet to help raise funds for relief efforts. The rubber bangle is white and is imprinted in red with We Pray For Japan in English and Japanese. Price at $5, Lady Gaga also chose to leave her mark on the Japan relief bracelet with a monster claw. The wristband can be pre-ordered on Lady Gaga's website for shipment on or around March 25.
Little Monsters, show your support for Japan with this 'We Pray For Japan' wristband! Choose your price to add an additional donation with your wristband. All proceeds go directly to Japan relief efforts, a statement on Lady Gaga's official website reads.
Soon after the news of the devastating quake emerged, celebrities joined commoners to express their condolences and pray for the victims on social media platforms like Facebook and Twitter.
My heart breaks 4 Japan. woke up this morning early with a song in my heart. not sure what but wow! so much going on in the world! posted singer Alicia Keys on the microblogging site.
Charlie Sheen, who dominated the headlines until the Japan quake, tweeted, Curveball; Warlock edict; pain & devastation in Japan demands us all to dig deep & LOVE THEM VIOLENTLY Dogspeed my cadres of the Far East! C
Now, celebrities are using the same online venue to inspire people to donate.
Remember as you go about your day please #prayforjapan & if you are able, text REDCROSS to 90999 to donate $10 to Japan's emergency relief, Katy Perry tweeted Sunday.
P.Diddy posted, EVERYONE KEEP TEXTING!! The quake & tsunami victims in Japan NEED US!!!
Talk show host Conan O'Brien, R&B singer Chris Brown and George Takei, an American actor of Japanese descent, were among the others celebs who cried out for donations.
The scandal-tainted actor Charlie Sheen has vowed to donate a portion of his earnings from his live stage shows to help the victims of the Japan earthquake.
KIM Hyun-joong, a member of the popular South Korean boy band SS501, has also donated 100 million won (S$112,390) towards Japan relief. Keyeast, Kim's management agency said Monday that the singer has sent the money to his Japan-based agency, DA.
Tech: Google, Apple, Facebook, Twitter step in support

The tech world is also buzzing with activity to support the Japan relief efforts. While tech giants like Apple and Google CEO Eric Schmidt are backing Red Cross' attempts, the organizers of the annual SXSW festival made use of the 2011 event to facilitate donations besides inspiring the participants to create their own fundraising pages.
Organizers of SXSW, the festival that takes place in every year Austin, Texas, were quick in creating a website, sxsw4japan.org, aimed at providing ways for attendees to not only contributions but also enable them to create their own support networks.
At SXSW this year, there's a lot of discussion and debate about influence. Now it's time to stand up and be truly influential as we raise support for tsunami relief, the website reads.
The site has so far raised more than $21,000 with two days remaining.
On Facebook, SXSW organizers encouraging people to 'like' DogBlessyou.org page, affiliated with the Annenberg Foundation, which is donating $1 for every person who 'likes' the page.
The tech behemoth, Apple Inc, has taken the call for relief aid to its exclusive iTunes store. The company has posted a donation page on iTunes enabling account holders to make a secure donation to the American Red Cross and its Japanese relief fund. Registered users can donate from $5 to $200 to the American Red Cross with a simple click of a button.
With Apple not taking any percentage of the profits from these donations, all of donations made through iTunes go to the American Red Cross. Rigging a donations page on iTunes is expected to result in a large amount of donations considering Steve Jobs' recent statement that Apple may have the largest credit card database of any online retailer.
Hours after the earthquake stuck Japan, Google geared up its Crisis Response page to help Japan seek survivors. By early Monday, Google's person finder service had close to 140,000 records of people leaving messages seeking information on friends and family.
Meanwhile, Citizen Effect and Twitpay joined hands with Google CEO Eric Schmidt to raise money for the American Red Cross relief efforts in Japan. Eric and his wife, Wendy, have vowed to match all donations up to $100,000.
Twitpay is a Twitter fundraising service enabling nonprofits to leverage their social networking investment. Doing its bit to help Japan, the microblogging site Twitter is continually refreshing information and advice as well as directing people to resources on the ground, besides offering ways to donate to help survivors.
Red Cross has also launched a campaign on the Facebook via the social networking site's Causes function. As many as 1,300 donors raised $50,000, double the initial goal of $25,000, by Monday morning. Red Cross has now increased its target to $75,000.
© Copyright IBTimes 2022. All rights reserved.
FOLLOW MORE IBT NEWS ON THE BELOW CHANNELS