Renewable Energy Sources To See Two-Thirds Of $7.7 Trillion in Global Power Plant Investments By 2030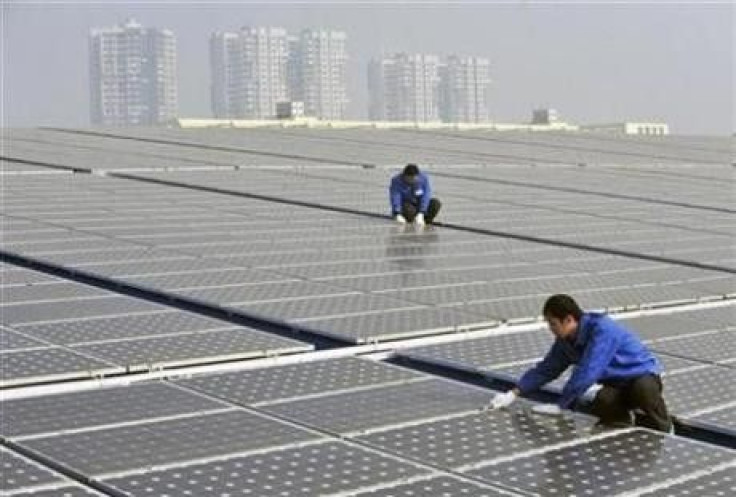 Renewable energy projects may account for as much as two-thirds of the $7.7 trillion in global investment forecast for new power plants by 2030, as tighter emissions rules hamper fossil fuel facilities and solar and wind power costs continue to decline, analysts say.
About $5.1 trillion of total power plant investment will be spent on renewables, including conventional hydropower, according to a report released Tuesday by Bloomberg New Energy Finance, the London-based researcher owned by Bloomberg LP.
About half of that pile — $2.5 trillion — will go to Asia, where new solar installations are likely to exceed gas and coal projects combined. Europe will account for $967 billion and the Americas $816 billion of investments in renewables. The Middle East and Africa will invest an additional $818 billion.
That could help the global carbon dioxide emissions to max out by the end of the next decade, the research group said.
"What we are seeing is global CO2 emissions on track to stop growing by the end of the decade, with the peak only pushed back because of fast-growing developing countries, which continue adding fossil fuel capacity as well as renewables," Michael Liebreich, chairman of BNEF's advisory board, told Bloomberg News.
The report estimates that 5,000 gigawatts of power generation capacity will be added globally by 2030 — about four times the current amount of generating capacity in the United States.
Coal, gas and oil-fired power plants will account for only about one-fifth of new capacity, with most of that installed in developing countries where demand for electricity is highest. That will shrink fossil fuel's share of power generation to 46 percent globally from 64 percent now.
Solar and wind power, on the other hand, will grow their combined share of power generation to 16 percent by 2030, up from 3 percent last year, according to the report. The growth comes amid the rapidly declining costs of solar panel and wind turbine manufacturing, which has helped to make renewables projects more profitable even as governments like Germany and the United States trim their incentives programs, Bloomberg noted.
In the United States, new renewables installations are already beating out fossil fuel projects. Renewable energy sources have so far accounted for 54 percent of new electricity generating capacity this year. In May alone, their share was 88 percent, according to federal energy statistics.
© Copyright IBTimes 2023. All rights reserved.