Repression Of Buddhists, Uygurs Intensifying; China 'Infusing Communist Dogma' Into Religious Teachings, Says Pompeo
KEY POINTS
2019 International Religious Freedom Report has harsh criticism for China
Pompeo: China's state-sponsored repression against all religions continues to intensify
Pompeo answered those who questioned the U.S.' moral authority to criticize China
The "2019 International Religious Freedom Report," released by Secretary of State Mike Pompeo and the State Department on Wednesday (June 10), is quite harsh in its assessment of China's treatment of religious groups.
Pompeo told reporters that China's "state-sponsored repression against all religions continues to intensify."
He continued, "The mass detentions of Uygurs in [the Xinjiang Uygur autonomous region] continues, so does the repression of Tibetan Buddhists and Falun Gong and Christians." He continued, accusing the Chinese Communist Party (CPP) of seeking to "infuse communist dogma" into faith groups' teachings.
The document, which devoted about 45,000 words to the subject, alleges that the Chinese government had "tortured, physically abused, arrested, detained, sentenced to prison, subjected to forced indoctrination in CCP ideology, or harassed adherents of both registered and unregistered religious groups for activities related to their religious beliefs and practices."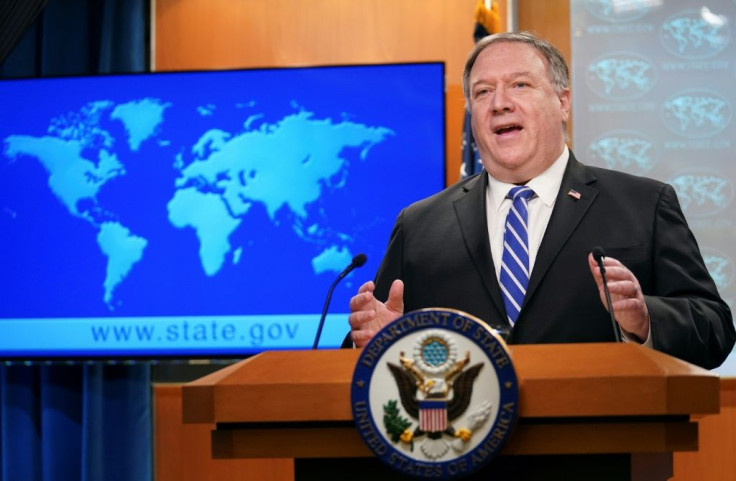 In 2019, China had formally adopted a five-year plan to "Sinicise" Islam, a strategy to bring the religion and those who adhere to its practices in line with Chinese Communist Party doctrine.
China has strived to convince the outside world that the mass internment camps where over a million Uygurs and other ethnic minority groups are detained are a humane and legitimate response to the threat of religious extremism. They claim detainees undergo a course of study and emerge to find new employment.
Samuel Brownback, Washington's special envoy for international religious freedom, also spoke to reporters Wednesday. His views were a stark contrast to China's description of the camps. He said, "Even if they were released, they're released into a virtual police state that China has created."
Brownback expressed concern over hi-tech surveillance in Xinjiang that offered a glimpse into what "the future of what oppression is going to look like" in other parts of the country.
The report cited several individual cases of religious persecution. One was of Wang Yi, a Christian pastor sentenced last December to nine years in prison on charges of inciting state subversion and other crimes.
The treatment of Uygurs and other ethnic minority groups in Xinjiang has not escaped the attention of U.S. President Donald Trump, who is expected to sign a bill into law in the coming days that could result in additional sanctions.
Trump critics have questioned his actions amid growing allegations of the use of excessive police force in response to protests over racism and police brutality. Religious leaders charge that a chemical agent (pepper spray) was used to clear a path for Trump to pose with a Bible outside the St. John's Episcopal Church, a historic church next to the White House that was set on fire during last week's protests.
Beijing officials were quick to question the United States' moral authority to critique the human rights records of other countries given the current situation at home.
Pompeo answered the critics and said, "There is no equivalence between our two forms of government. We have the rule of law; China does not. We have free speech and embrace peaceful protests. They don't. We defend religious freedom … China continues its decades-long war on faith."
© Copyright IBTimes 2023. All rights reserved.