From Restaurants To Water Towers, Unrest Dents Senegal's Economy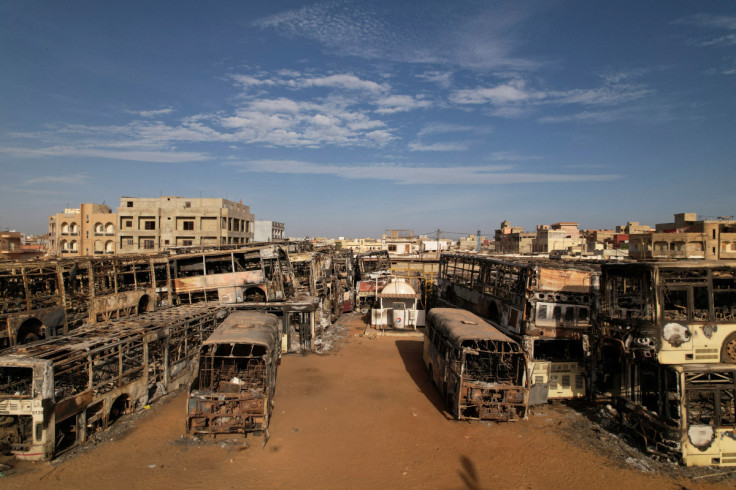 A KFC restaurant ransacked. Public transport torched. Glass-paneled stations for a multi-million dollar electric bus link shattered. A water plant vandalised.
Senegal is taking stock of the damage after the jail sentencing of prominent opposition figure Ousmane Sonko sparked the worst civil unrest in decades that threatens to dent progress in one of Africa's fastest-growing economies.
Sixteen people died and hundreds were injured. Rioters attacked banks, supermarkets and petrol stations. Small businesses were also hit.
"There was a clear intention to affect the normal functioning of our economic activity. Targets were not chosen fortuitously," Interior Minister Antoine Felix Abdoulaye Diome said over the weekend.
Stations for an electric bus network were torn down, derailing a major project aimed at reducing the capital's notorious congestion and pollution.
An attack on a state-owned water plant could create shortages in Dakar, where it hasn't rained for eight months and where water cuts are common, Diome said.
In the city of Mbour, a new KFC franchise has shut and laid off 30 employees after it was ransacked on Thursday, said a spokesperson for Sedima Group, the local poultry company running the franchise.
The restaurant lost thousands of dollars in stock and machinery after protesters smashed their way inside.
DAILY DISRUPTIONS
Aside from the damage, a day of protests can slow economic output by the equivalent of up to around $33 million per day, the government estimates.
Citizens rapidly feel the pinch in a country where over 95% of the work is informal, according to the International Labour Organization.
Bus company Dem Dikk, which is part state owned and whose beige buses are recurring targets during protests, partially resumed services this week.
But at their station in Dakar, only a handful of passengers boarded buses normally filled with people heading to other regions.
Attacks on its buses have cost the company over $7 million since March 2021, CEO Ousmane Sylla told Reuters. More than 70 were torched and around 20 smashed with rocks last week alone.
Stalled operations can cost Dem Dikk up to $80,000 in losses per day and make it tricky for thousands of commuters to get to work.
A government ban on motorcycles, a popular mode of transport, added to the problem.
"Disruptions in this sector are very difficult for Senegal's economy," said Sylla.
Opposition groups have called for more protests in Dakar on Friday and Saturday.
University student Mbodj, 26, was waiting for a bus to the northern city of Saint Louis. He said he planned to stay with his parents until normalcy resumes.
"It is creating unemployment," he said, adding that it was already difficult for graduates to find jobs before the unrest.
© Copyright Thomson Reuters 2023. All rights reserved.