Retired Defensive Stopper Reveals Only Way To Stop Zion Williamson
Matt Barnes is retired but is still considered one of the NBA's prime defenders when he was still playing. Like most, he has heard so much about Zion Williamson and what the top rookie can do. For him, the only way to stop a monster of a player like Williamson is to foul him with all you got.
"I'd have to foul the s--t outta him," Barnes said in a report from TMZ Sports. "He's too big, man. I'd have to body him. [That's how I'd] try to stop him. He's a big boy."
Barnes advise to players who may be given the task of guarding the 19-year-old out of Duke. Basically, the one-time NBA champion who last suited up for the Golden State Warriors believe sacrificing your body and making Williamson feel the physicality is the only way to go. Some may feel that doing so could be beyond a basketball play. With his bulk and frame, Barnes feels that Williamson may not even feel it.
Listed only at 6-foot-6, Barnes is reminded of Charles Barkley when the round mound was still active in the NBA. And while there is an ongoing debate that Williamson should be 6-foot-7, Barnes feels that it hardly matters.
"You see how dominant he plays, so height doesn't really matter," said Barnes.
Williamson made his debut for the New Orleans Pelicans who defeated the Atlanta Hawks, 133-109 in the preseason. The top pick of the 2019 NBA Draft scored the first five points for the Pels - including a thunderous one-handed jam over Damian Jones. He ended with 16 points, seven rebounds and three assists in 28 minutes of action, ESPN reported.
"This isn't high school or college anymore, you gotta go up strong, so I went up strong and was able to finish," the former Blue Devil said.
Looking ahead, the Pelicans will need more from Williamson if they are to make a decent run in the coming NBA season. Led by Jrue Holiday and young stars such as Lonzo Ball and Brandon Ingram, head coach Alvin Gentry will be looking to push his young wards as New Orleans tries to move on to a new era of Pelicans basketball.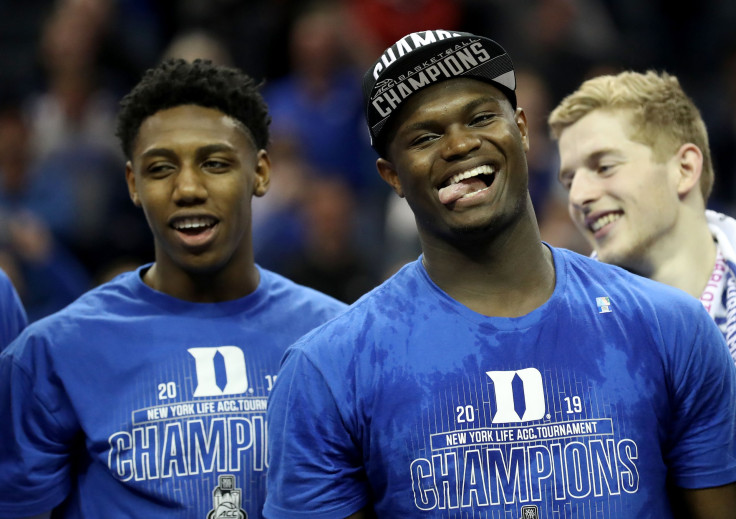 © Copyright IBTimes 2023. All rights reserved.
FOLLOW MORE IBT NEWS ON THE BELOW CHANNELS