Richard Nixon Was Gay, Claims New Book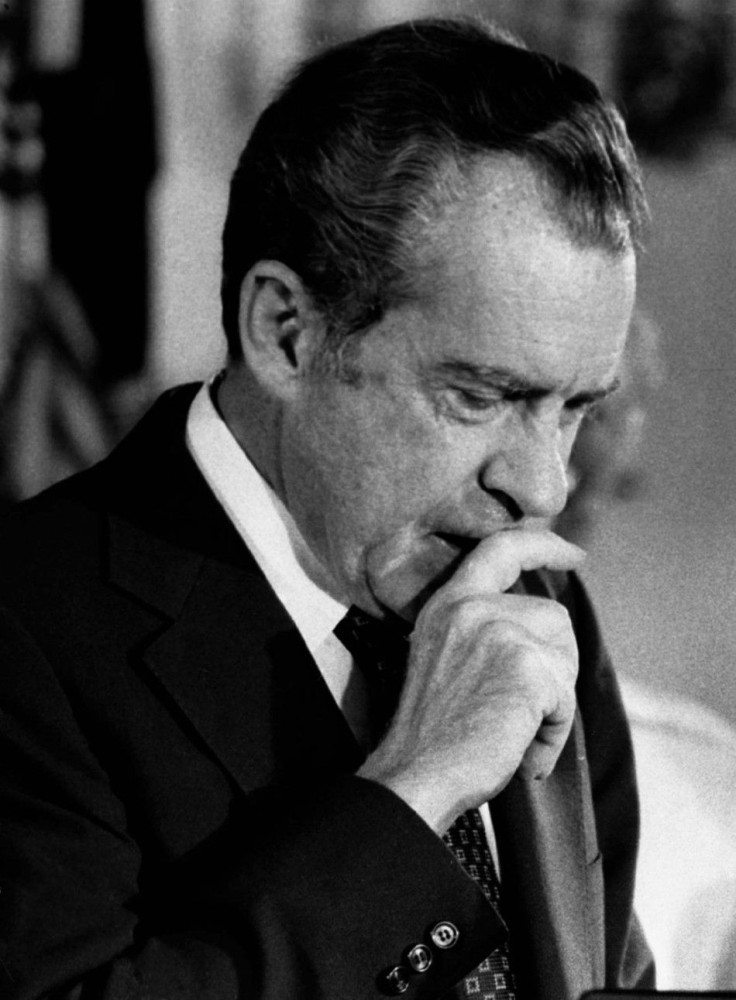 Apparently, the mysteries shrouding the man termed as the most peculiar and haunted of presidents could be even more complicated than previously thought. A new book titled, Nixon's Darkest Secrets: The Inside Story of America's Most Troubled President, by Don Fulsom, a longtime White House reporter and former United Press International's Washington bureau chief, has claimed that the former president was involved in a homosexual affair with confidante Charles Bebe Rebozo, a banker with mob ties.
Nixon's 44-year-long friendship with Rebozo, which began in 1950, was extremely well-known even though this is the first instance of their relationship being alleged to be of homosexual nature.
Nixon's gay affair, however, is not the only eye-popping claim in the book. He allegedly had a misogynist streak and was abusive toward first lady Pat Nixon. He had close liaisons with the mob and particularly with New Orleans boss Carlos Marcello, the most powerful Mafioso in the nation.
The president had a serious drinking problem and his staffers referred to him as Our Drunk, the book alleges. A testimony in the book says Nixon had ordered the killing of White House reporter Jack Anderson.
Richard Nixon left the White House in 1974 as our most disgraced president, but the American people never knew the full extent of his demons, deceptions, paranoia, prejudices, hatreds, and chicanery, a Macmillan press release on the book stated.
The scandalous account on the former president, referred to as Tricky Dick, was based on scores of interviews with members of the Congress, White House staffers, and others close to Nixon and newly declassified documents and recordings, the publishers said.
Author Fulsom has covered presidents Johnson, Nixon, Ford, Reagan, and Clinton and is an adjunct professor at American University in Washington D.C., where he teaches Watergate: A Constitutional Crisis.
The book is slated to go on sale at the end of January.
© Copyright IBTimes 2023. All rights reserved.