Rising UFC Star Sends Controversial Message To Vladimir Putin's 'Attack Dog'
KEY POINTS
Khamzat Chimaev gave a special shoutout to Chechen leader Ramzan Kadyrov in a post-fight interview
Kadyrov owns an MMA gym and has been friends with Chimaev
Another UFC fighter also made a controversial dedication to a mobster who is now wanted by the U.S. government
UFC's Khamzat Chimaev and Chechen leader Ramzan Kadyrov have long been friends.
Before he ended his Octagon interview following his victory over Gilbert Burns at UFC 273, it can be recalled that Chimaev spoke in Chechen.
The message was later translated by media outlets--including The New York Times--and apparently, it was a short dedication to someone Chimaev was referring to as "brother."
The said interview soon sparked controversy as that "brother" happened to be Kadyrov, who's also Vladimir Putin's close ally
"Brother, I know you're watching from home," Chimaev said. "I said that today I would finish quickly, but today it did not work out. Thank you, brother. God bless you. I know you're watching this fight. Thanks to all Chechens. God bless you."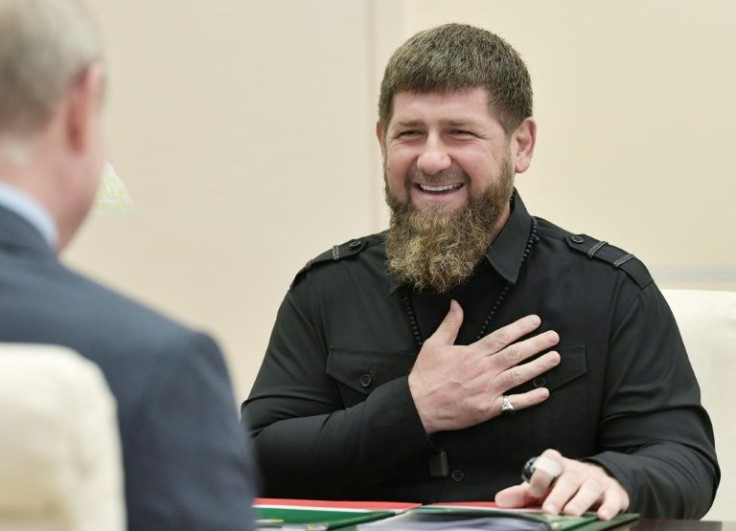 Kadyrov owns Akhmat MMA and has a lot of connection in the community. He has also been pals with Chimaev for quite some time now.
In fact, hours before his UFC 273 fight with Burns, the 27-year-old even posted a screenshot of him and Kadyrov having a chat via video call on his Instagram story.
It was also reported that the Chechen warlord used to party with Chimaev and even gifted the UFC star a Mercedes-Benz.
The pair's friendship would've been like any other's if it wasn't for Kadyrov's huge involvement in alleged criminal activities.
Aside from being tagged by Politico as Putin's "attack dog," Kadyrov has also been accused of grisly human rights abuses.
The U.S. Treasury had already placed sanctions on Kadyrov in which his Akhmat MMA was included.
"There are a number of people involved in an MMA. fight, any of whom could be in violation if they are providing or receiving goods, services or funds from Akhmat," Shahroo Yazdani, a lawyer at Price Benowitz who specializes in sanctions cases, said via The New York Times.
The UFC, on the other hand, had noted in a previous statement that its fighters were independent contractors and have entered into any kind of agreement with the promotion directly and without any kind of intermediaries.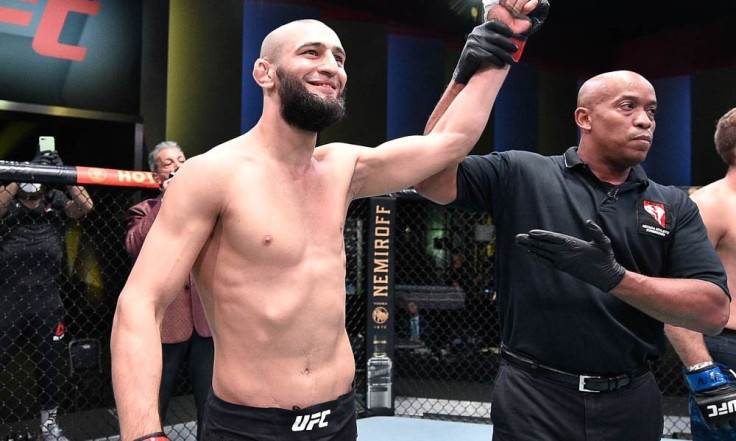 Aside from Chimaev, Mounir Lazzez was another UFC fighter who also made a controversial post-fight interview in the recent UFC Vegas 51, MMA Junkie reported.
In his post-fight interview, Lazzez praised alleged Irish mob boss Daniel Kinahan.
"I would love to thank my coaches and my brother, Daniel Kinahan," Lazzez said. "Without him, I would never be the man that I am today and to my career to this point. Thanks a lot."
For context, Kinahan is a suspected Irish mobster, who is also the leader of the Kinahan criminal organization.
Kinahan is currently wanted by U.S. authorities for his involvement with a number of criminal activities.
The Treasury Department has a standing offer of up to $5 million reward to anybody who will cooperate in Kinahan's arrest.
© Copyright IBTimes 2023. All rights reserved.